With a Hog Roast Falconwood standalone menu, you can wow your guests with something that little bit different, like our amazing Southern Slow Roast, which features not only three different meats that have been marinated in advance and then slow-roasted on the day of your party, but also four sides from a long list of hot and cold options too. This menu is a great way to satisfy various tastes, as your guests will be able to pick and choose their favourite foods to enjoy from several, and you also get to choose which ones they'll be beforehand.
In terms of the three mains, you get to choose your Hog Roast Falconwood meats from a list of five – pulled quarter of minted lamb, Louisiana sticky pork ribs, whole roast chickens with a Cajun spice, barbecued pork butt and Texan 24-hour beef brisket. The meats themselves are marinated in our secret recipe rubs and are served together with some lovely suitable sauces of a smokey sweet bbq glaze, Stubb's Hickory Bourbon BBQ Sauce and a Cajun-style hot pepper sauce that's definitely not for the weak-hearted!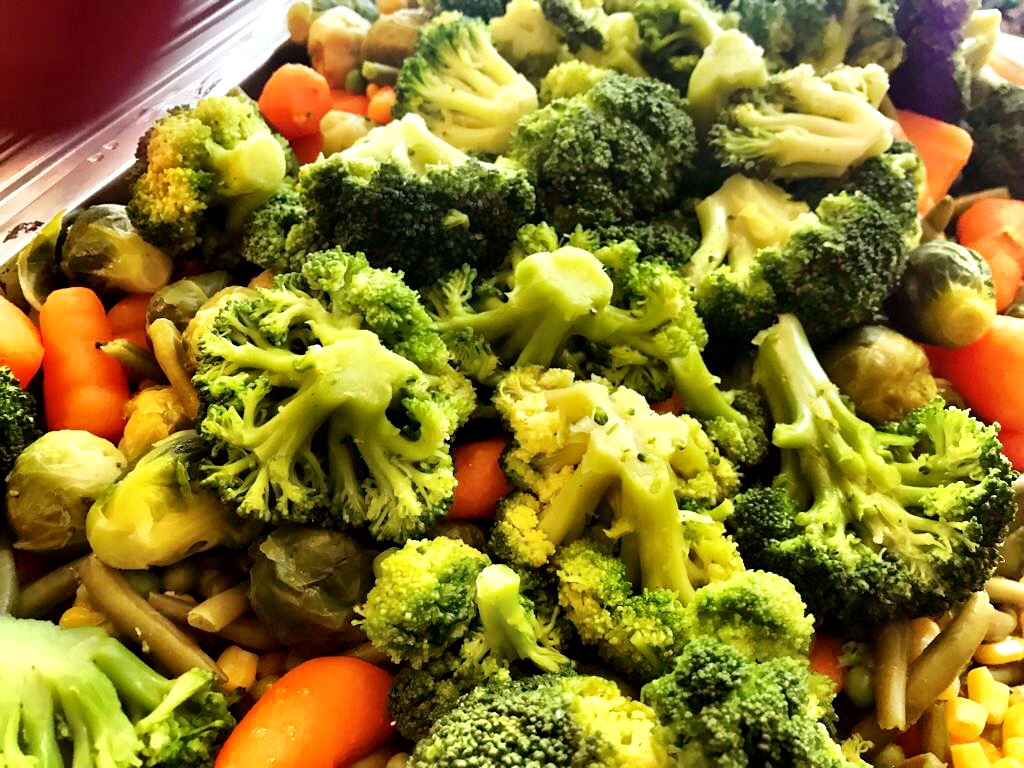 Once you've decided on your trio of meats, you can then select the freshly-made four sides that you'd like to accompany them, from our homemade Memphis-style coleslaw, a seasonal green leaf salad with cherry tomatoes, spring onions and cucumber, a Greek salad that contains green and black olives, plum tomatoes, cucumber and Feta cheese, all-American mac and cheese, corn cobettes, a selection of seasonal vegetables, creamy potato salad, a combination of sweet potato and traditional fries and roasted baby new potatoes with fresh garlic and rosemary. Phew!
If you require alternative options for any guests on special diets, just let us know when you book, as we can cater for whatever you need. We have some scrumptious vegan barbecued pulled jackfruit buns with slaw, yummy vegetarian wraps with halloumi and vegetables and we can even prepare gluten-free buns for example!
Hog Roast Falconwood can help you to decide on the best menu for you and all of your guests, not just the majority, so call us today and get booked in.