The London Hog Roast Catering Company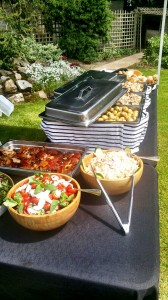 Hello and welcome to our website, in this section we are going to tell you a little about ourselves, the company and the story behind our success. Spitting Pig London began over 10 years ago providing some of the finest and freshest London hog roast catering. With a real passion for providing top quality event catering at reasonable prices our reputation soon grew and with it the desire for a hog roast caterer in London for parties and business meetings. We very quickly established a base from which was hog roasts in London and the rest as they say is history. We began as most businesses do small but ambitious we worked hard and gave each event our personal attention.
Individual Catering Experiences
Part of our success was down to our versatility as a company there was and still is no task too big or too small that we won't take on and we love beginning able to provide our customers with a catering experience that it unique to their event. Year on year we reinvested in the company making sure we ensuring we provide the highest quality of service using the best equipment available this had become a core philosophy of the business. This is reiterated by the fact that we manufacture our own equipment, this has been an area of the business we have worked relentlessly on to ensure that every weekend we can provide the finest and most succulent meat.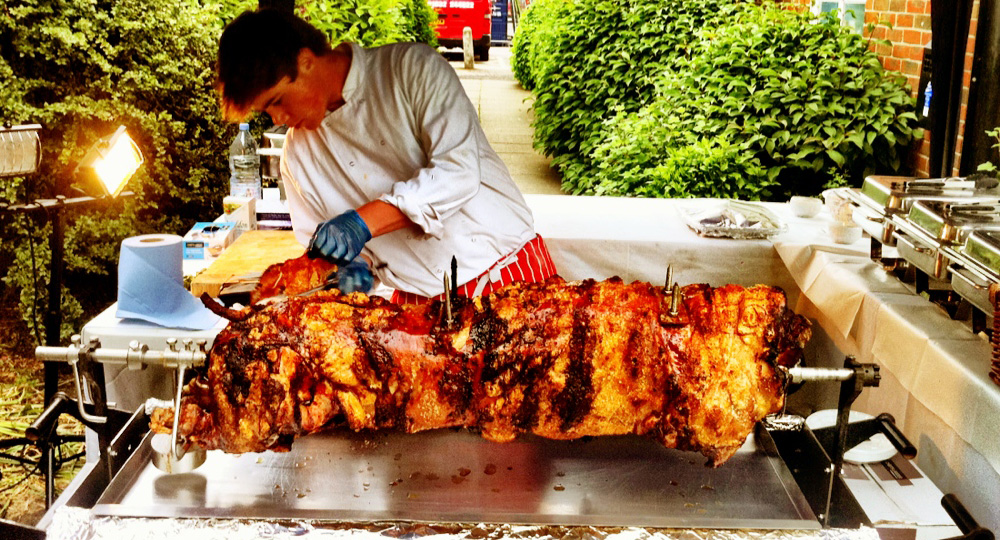 Over the past 10 years spit roasting pigs in London has grown significantly and now operates as its own entity as the capitals leading provider of hog roast for all types and scales of events. We are working all year round all over the Greater London area and are staff are always available to contact so you can be assured that when you book with Spitting Pig we are only a phone call away and that your event catering is in safe and professional hands.
Our Vision
One issue that we haven't loss sight of over the past 10 years is that we still value the customers that made us what we are today and we at Hog Roast London takes pride in the fact that no matter the size or type of event we use our extensive knowledge, meticulous planning and attention to detail to ensure that every event we work on has a special atmosphere and spectacular results. Today Hog Roast London has 5 fully qualified catering teams working all over the nation's capital every weekend providing succulents meats for high class elegant weddings, stunning corporate events or just small and personal get togethers in the family garden. So why don't you take a look at our menus and become part of our story by using Hog Roast London at your next event. We are one of the leading hog roast caterers in the entire country.
Offering a variety of different menus and services across many locations throughout the nation's capital we are the number one choice for your event. So whether you are having a hog roast Dagenham for a garden party, a wedding hog roast in Wimbledon or you just need a hog roast in Chelsea to provide some food for you and your mates after the Chelsea FC match then gives us a call and we will meet all your catering needs. One of the most popular things to do, especially in summer, is to organise a garden party. And a hog roast in Dagenham is no stranger to these. So whether you are hosting a group of friends or family or looking to impress potential clients at your party there's no better alternative than Hog Roast London.
[+ show][- hide]