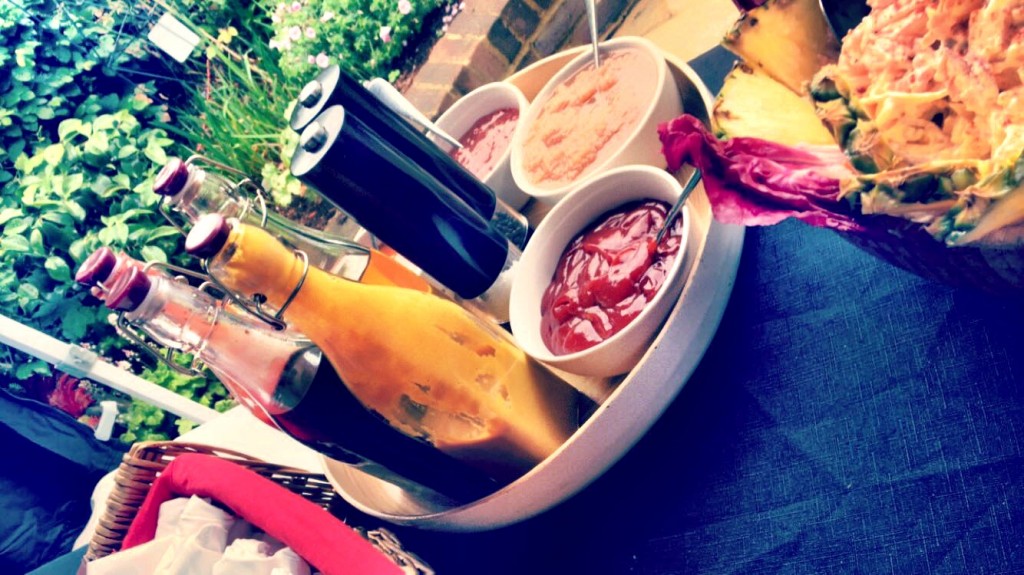 Here at Spitting Pig London we offer hog roast catering solutions for all events and occasions. We are proud to cover the nation's capital. It doesn't matter whether you're looking for something to eat after a day out at Thorpe Park a hog roast in Staines, going to a party hog roast in Clapham or looking to set up a stall for a hog roast in Brixton's famous street markets; we can help you.
We offer a variety of different services for you and aim to cater for all your needs. Hog roast catering is now one of the most popular forms of catering in the UK. We feel that it is a new and fresh approach to catering and is the perfect alternative to traditional forms of party and event catering. We offer a full package to all our customers; it is not just about the food, it is about providing quality service to accompany the delicious food we cook.
Why Choose Us?
If you choose Spitting Pig London to cater for your party you won't be disappointed. If, for example, you are organising your wedding and can't decide on what food to have then look no further than us. We offer a selection of wedding menus that are ideal for you big day. We have a selection of 6 different menus for you to choose from ranging from a simple menu to our ultimate wedding package. It doesn't matter which one you choose, the food is guaranteed to be mouth watering.
When having a hog roast for your wedding one of trained hog roast chefs will freshly prepare and cook the meat for you throughout the day ready for you and your guests at dinner time. All of our menus included one of these chefs accompanied by waiters and front of house staff who will be at your wedding for the entire day catering for the needs of your guests.
Hog Roast Packages
Depending on your choice of menu depends on how it is served. If you have a starter then it will be served to the table to all the guests and the main course, the hog roast, will be served with a variety of side dishes in a buffet style format. One thing that we pride ourselves on is the food that we offer. Our hog roasts are cooked to perfection and provide mouth watering and succulent meat that everyone will enjoy.
As well as the food we feel that service is equally important. All our staff ranging from the event planners to the hog roast chefs are trained professionals and know the catering industry inside out. All of our staff are there to help you all the way from booking your wedding to the guests leaving at the end. Our aim is for you to have the perfect day and make sure that everything runs smoothly. Our primary aim is to make the food at your wedding as special as the day itself. We feel that we offer the ultimate package and when trying to decide on what catering package to have for your wedding then look no further than Spitting Pig London.
[+ show][- hide]