Hog Roast Stoke Newington's latest event was a very special 80th birthday party. The Client was birthday girl Betty, and she knew straight away that she wanted the team to make the buffet for her and her few select guests to enjoy.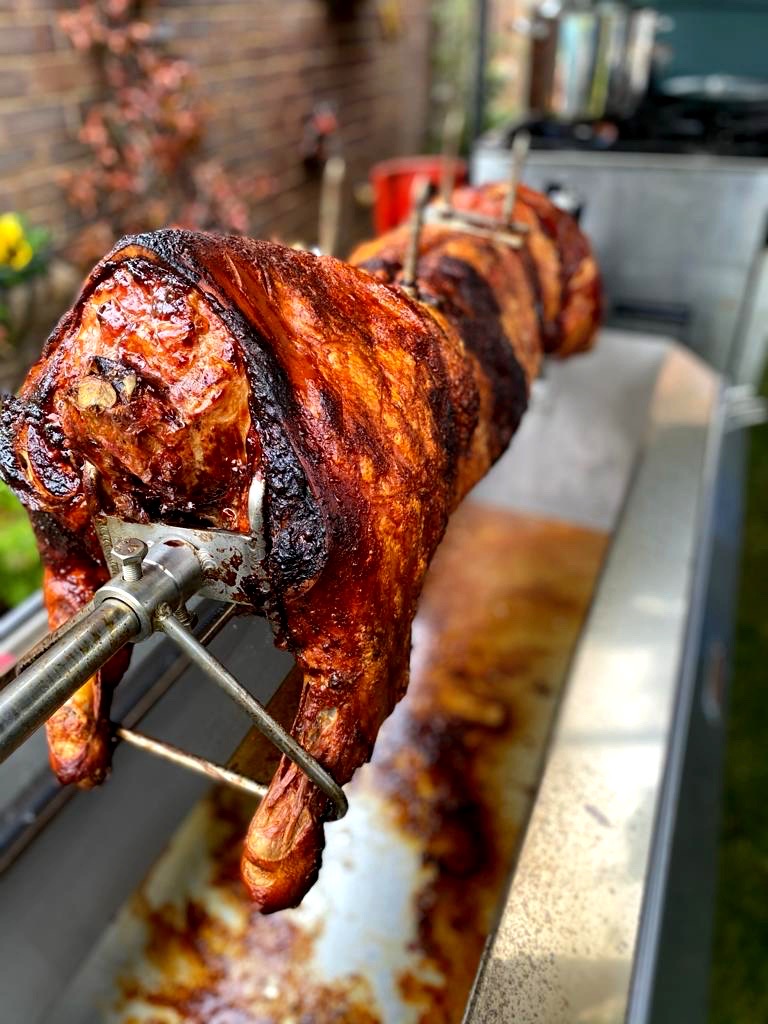 With a guest list of 4, plus the birthday girl, Client Betty was at first unsure whether the Hog Roast Stoke Newington team would take on her event. She was relieved when the team reassured her that they deal with all events, from little to large.
So Client Betty then worked with the Hog Roast Stoke Newington team to concoct the buffet menu. The catering package that was made for young at heart Client Betty included Gourmet Delivery. This meant that all the food would be made at the Hog Roast Stoke Newington kitchen and then be delivered to her home where the party was taking place, along with disposable crockery and cutlery.
Chef Marcus was the hardworking Chef who brought Betty's birthday buffet to life. He started to prepare the delicious dishes several hours before the midday delivery time. Every single dish that made the buffet was made by hand by Chef Marcus, and once it was roasting hot it was packed into large transport trays.
These large transport trays served not only as a vessel in which the food could be transported, but upon arrival at Client Betty's house the food could be served straight out of the trays.
Client Betty and her guests were delighted! There was a Classic Hog Roast, which came complete with crispy crackling, sage and onion stuffing and apple sauce. There was also trays of BBQ pulled jackfruit, vegetable and halloumi skewers and a large platter of Mediterranean pasta salad. Finishing off the buffet was a delicious dish of new potatoes in an herb butter, and a basket of soft rolls.
The buffet went down a treat with the party guests, Client Betty was thrilled! After the buffet Chef Marcus collected the waste from the event and disposed of it safely, leaving Betty and her friends able to enjoy her very special birthday celebration.