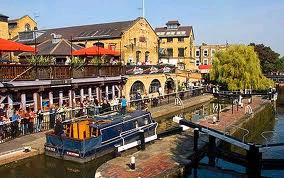 Hog roast Camden? Sounds a bit mad doesn't it? Well, no actually. The only madness in Camden is the band itself who hail from this part of the capital. Madness are of course well known for their ska flavoured hit songs 'Baggy trousers', 'Our house' and 'One step beyond' but when it comes to hog roast and Camden, well, it must be love.
Hog roast Camden is an area that is well known for its food. Camden is famous for its fantastic markets and this has helped educate Camden's two hundred thousand plus population as to what makes a great meal. Hog roast is no doubt up there with the other top choices. But hog roast is not something you line up for a Sunday lunch or a late evening meal. No, far from it. Hog roast is one of those event meals that everyone can enjoy, and luckily, Camden is blessed with a great hog roast caterer for just such occasions.
The Best Hog Roasts In Camden
Although hog roast is well known as something of a Medieval feast, it is not a strictly UK only meal. Hog roasts are enjoyed in all corners of the globe, which could explain why the capital's diverse population can all identify with the greatness of hog roast.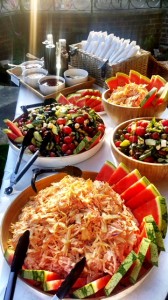 So are you planning a special occasion in Camden? Do you or a family member or friend have a big birthday coming up soon? An eighteenth, twenty first or sweet sixtieth? What about an anniversary for a wedding, a christening or a family get together? All these are great excuses to hold your own hog roast Camden event.
Hog roast is wonderful for social events such as these. There is something really happy and vibrant about a hog roast event that you can't help but smile. Maybe it's something to do with the great aromas that fill your venue whilst the hog roast is slowly cooking away on the impressive looking hog roast machine. Incredible aromas that you won't experience anywhere or with anything else. It looks fantastic too, and your Camden crowd will be looking on in admiration as the hog roast chef carefully cooks the whole pig so that it is ready to be devoured by your party.
I always get excited before corporate events because it usually means a very complex menu; hard work of course, but it is what we live for. The menu consisted of canapés from the guest's arrival, a succulent hog roast, served with three variations of salad, roasted new potatoes in herb butter and for the guests with a sweet tooth we served 2 scrumptious desserts which were Summer Pudding and chocolate torte. Our waiting staff came back to the serving area with lots of lovely compliments that they received on the food and their personal service as they were clearing the tables. There always seems to be lots of compliments when we cater at corporate events because they understand and appreciate the hard work that is put into making an event successful.
Leaders In Our Field
If you have never been to a Camden hog roast event then you are in for a hog roast treat. Seeing a whole pig slowly cooking really is marvellous and something that all your guests will remember for a long time.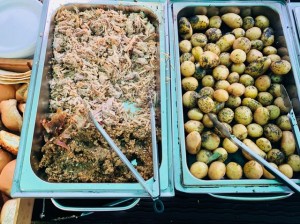 Hog roast meat is some of the most tasty meat you'll enjoy anywhere, and that includes all the fancy restaurants and hotels where you may very occasionally choose to dine. There is something quite amazing about the tender, succulent meat that is without equal. Hot hog roast rolls are perfect for family event but you can give hog roast the five star treatment, too. Hog roast carves and serves up as a professional plated up meal if you want.
Go on, choose a hog roast next time you want a good old Camden party. To not consider hog roast, well, that would be madness!