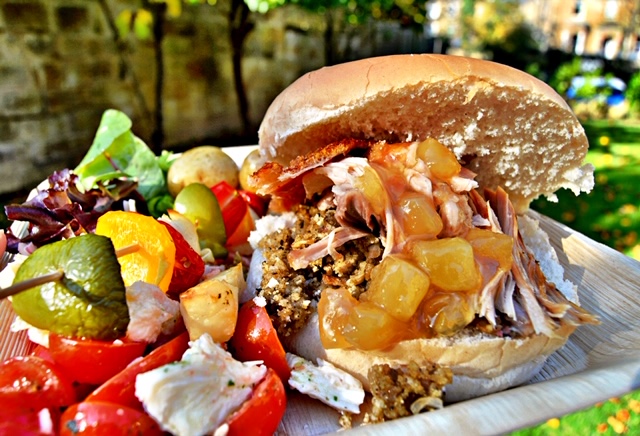 This quirky and eccentric London borough is famed for its markets and music scene. It is the ideal place for hosting any kind of cultural and creative event as well as being such an atmospheric area for celebrating special occasions. If you have any kind of event taking place in the iconic Camden area and you need mobile caterers who can provide you with inventive catering solutions that fit with the tone and ambiance of your venue, look no further than Hog Roast Camden.
We are the most established hog roast caterers in Camden and every member of our team brings extensive event catering experience and passion for great food and service with them. We can provide lovely freshly made food for any occasion in Camden including unique wedding receptions, work-related events and private parties of all sizes and styles, including birthdays, anniversaries, themed parties, festive fun, summer garden parties and more.
Hog Roast Camden's food is more than a match for any type of event because we offer an inventive selection of menu options in conjunction with our signature hog roasts. You can choose a different meat if you prefer, plenty of vegetarian and vegan dishes if required, and a broad selection of vibrant sides and salads to please all tastes.
Creative Hog Roast Catering For Your Event In Camden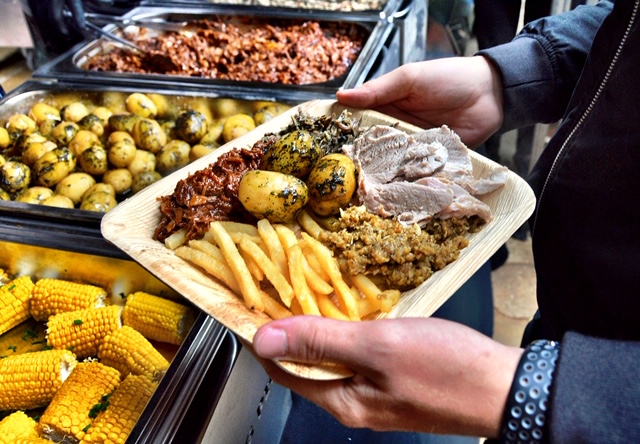 We can offer you a bespoke hog roast catering package for your event, combining the best hog roasts in Camden with a menu that is freshly made entirely to your specifications. We always prepare our food on-site in front of our diners and our catering style makes a positive impact of the ambiance of any party in Camden.
We can prepare all of our menus in any outdoor setting in Camden without the location we are catering in restricting the amount or variety of food that we can provide. We are 100 percent self-sufficient and we don't rely on there being any kitchen facilities on-site.
Hog Roast Camden can provide fun-filled feasts and fine dining menus that are packed with the freshest food and great locally sourced produce for any occasion in Camden.