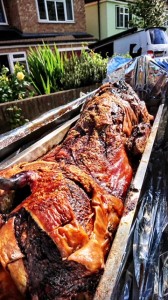 I'm Dagenham born-and-bred and I wouldn't want to live or work anywhere else but it's surprising what you can find out about your hometown when you dig a little deeper. Dagenham was named in a Barking Abbey charter in 666 AD but we've only been a part of Greater London since 1965 and we were historically an Essex village. We were pretty much undeveloped until 1921 and that's when our population started to significantly increase. Today we're predominantly residential, but there's a great community in Dagenham and lots to do for residents and their families – from Valence House with its own moat to several lovely parks, including Mayesbrook, Parsloes, and Goresbrook. We're close enough to easily get into the centre of London but also far away enough to be able to enjoy more countryside nearby.
If you're local like me, you'll certainly know about The Roundhouse, where so many famous performers appeared in the 60s and 70s, including Queen, Pink Floyd, Eric Clapton, Status Quo, and Led Zeppelin. It was the place to be at the time and I bet those walls could tell a few stories. There's definitely more to our town than you might think. We may not have the biggest shops or the most diverse cuisines here but our community is what makes Dagenham, well Dagenham.
The Best Hog Roasts In Dagenham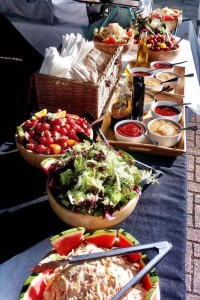 Talking of community, here at The Spitting Pig, we have spent years helping nearby residents to celebrate all kinds of occasions all across our great east London town. From birthdays to funerals, hen nights to baby showers, weddings to corporate events, we have seen them all and catered from just a few guests to several hundred. Whatever you have in mind, whatever your budget and number of guests, we aim to please by supplying fantastic, tasty food at a great price.
At the weekend, we catered a birthday party on the Becontree Estate, where the host asked us to provide a hog roast and all the trimmings for 15 guests. Whether it's a handful or hundreds, we have the capabilities and experience to help make your special occasion a success. In this case, the host was so impressed that he booked us in again for an anniversary party, and repeat business is always the best compliment we can get.
We also rent out and even sell our own hog roast machines, to both domestic and professional caterers. So if you need an occasion catered in Dagenham or even if you want to host one yourself, get in touch with The Spitting Pig.