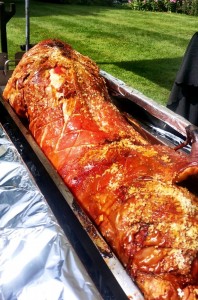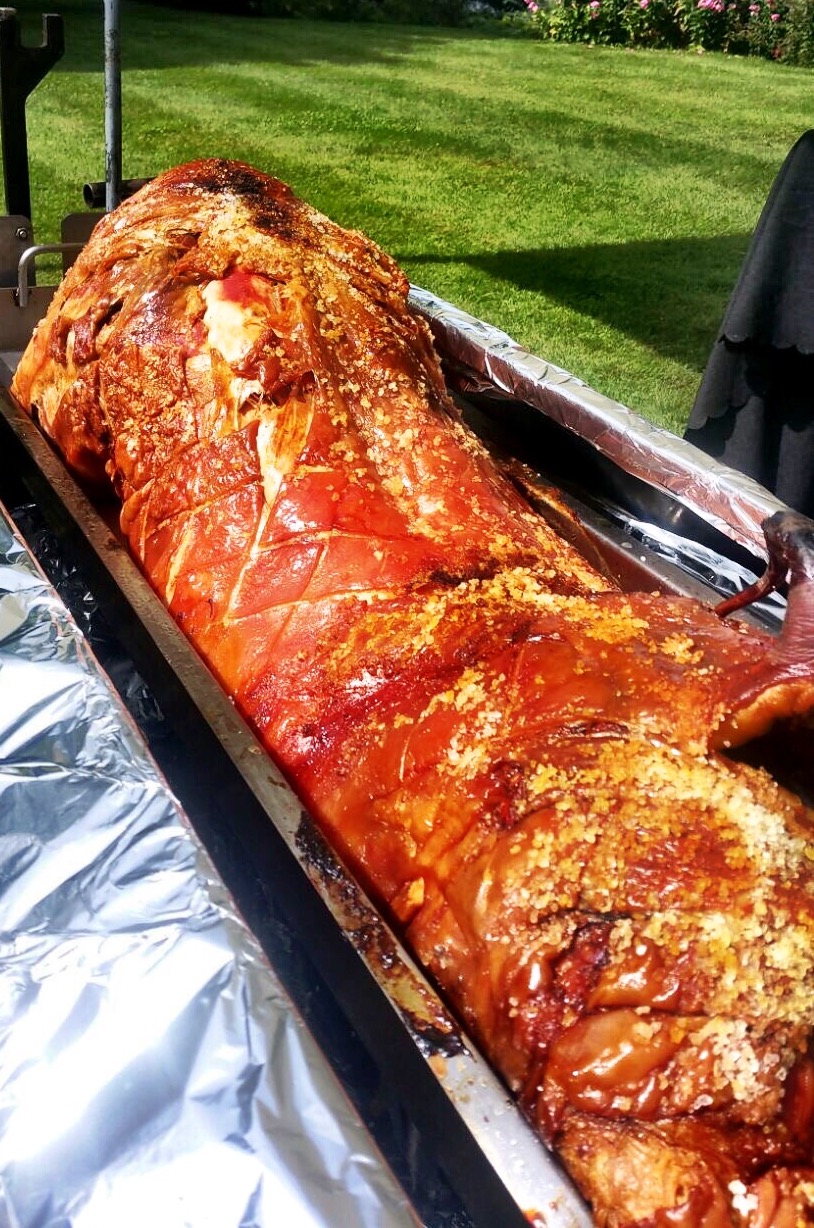 Hog roast Hackney anyone? Why not? Everyone loves a bit of get together with family and friends so why not turn it into something extra special by bringing in a hog roast chef? Hold on. A hog roast Hackney function is going to cost a fair price, isn't it? And where are we going to hold such an over the top event? We don't have any room? And hog roast? That sounds a bit old fashioned. What is wrong with some pizza, burgers and sandwiches? We're not made of money?
Hog roast does sound like an expensive solution for a family event, yes. But you may be surprised at just how affordable it really is. You see, people often think of hog roast as the meal of kings and queens in castles and huge country houses…but that was centuries ago! Things have moved on a fair bit since and a hog roast Hackney event is perfectly feasible most budgets.
The wonderful thing about hog roast is that it can feed around one hundred people, so the more the merrier. It also looks fantastic, too. When you book a hog roast chef, you are not just booking someone to simply cook the meat for you, you are booking a cooking master class. The chef will slowly roast the whole pig on the great looking hog roast machine for everyone to see. The cooking process is not quick, it takes about six hours (though it will have been restarted by the time your party starts) but it is worth it. All the slow roasting allows the flavors to really come to the fore.
The Best Hog Roasts In Hackney
More and more people care greatly about where there food comes from these days, and with good reason, too. That's why each and every Hackney hog roast pig comes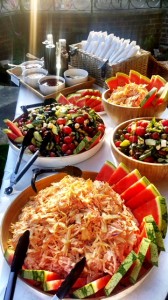 from a reputable source. This ensures that the pig has not only been cared but also that the meat will taste extra special. Without great quality meat, you won't get a great hog roast.
Now, how do you like your hog roast? You can of course enjoy hog roast as a sit down meal. In fact, it does make a stunning meal for those very important events where great food matters, such as a wedding reception. But such is the versatility of hog roast, that you can enjoy this wonderful meat on rolls with sauces. This is the ultimate party food and is certain to be a big hit with everyone. It is hard to find anyone who, once they have tried it, does not like hog roast. It is pork perfection. The slow roasting really does create incredible tasting meat….so it's a good job there's a lot of meat as you will probably want seconds!
Obviously we are known for our Hog roast but we recently catered at an event with saw us roasting turkey and chicken and serving them with their respective accompaniments. We served a traditional Christmas style dinner with plenty of food and wine for the guests to enjoy.
Hog roast really can provide a great value solution for your Hackney event, whether a garden party or a rented hall, hotel or street party. It may once have been the feast for the rich and royal but it can now be enjoyed by your own right royal family and friends too. Go the whole hog with a Hackney hog roast!