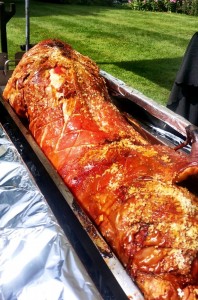 Ruislip is an area with heritage sites aplenty, there's many local heritage sites where settlements from before the Domesday Book was created are still in existence right now. The 13th century erected St Martin's Church is still standing and used today, as well. In the 20th century the Met Railway helped to get development really going and from there the rest is history.
An important landmark is the Ruislip Lido, which was once a reservoir but is now a parkland with its own miniature railway that's open to the public. The toponymy of Ruislip is interesting. The town appeared in the Domesday Book but it wasn't as Ruislip, it was as Ruislip, which is believed to mean 'leaping place on the river where the rushes grow', a supposed head nod to the River Pinn, the river which flows through the town. Some landmarks of the town apart from the Lido are the Manor Farm and the Village Square. The Manor Farm contains ancient settlements which are dated as far back as the 9th century.
The Orchard Hotel is another interesting bit of architecture. At one point the Orchard was a Beefeater steak house. It was a favourable spot during the Battle of Britain, the No. 303 Polish fighter Squadron in particular, who were stationed nearby, would go to the hotel to celebrate their victory. It's reckoned that for every German aircraft felled by the Polish Fighter Squadron, the owner of the hotel would open a bottle of Champagne in celebration.
The Best Hog Roasts In Ruislip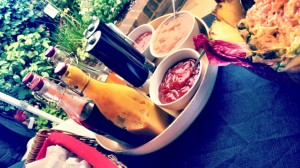 For any champagne-opening celebration a pig roasted by Spitting Pig never goes amiss. Celebrating with champagne is one thing, but any event be it a school reunion, an anniversary, wedding or a simple party or corporate occasion, hinges on a few things and one of the most important is good hog roast Ruislip food. Catering is a big industry for a reason, likewise, Spitting Pig catering is the biggest hog roast catering specialist for good reason; we can't be beaten for putting on a spectacle and giving guests mouth watering, filling food. The spit roasts we make – chicken kebab, pig, turkey, lamb, roast beef or chicken – are all created using fresh produce from regional sources.
Our clients love that we use the finest British produce to create our hog roast Ruislip, but there's nothing that beats it in quality so it's an easy decision for us. What's important to you is important to us and from speaking to and surveying clients and guests from the many jobs we've had, we know how important it is that we're using British ingredients, whether it's the pig itself, the stuffing created to go with it, or any of the dishes like canapés or side salads, it's the local grown stuff you want and we're happy to give it to you. We help clients to bring their events to life with hog roasts and a helping hand in organising the event if it's needed. You can rely on us to be here for you to help you along the way, putting together an amazing event can leave clients stressed at times and it's good to have Spitting Pig on hand to talk to and help.
Leaders In Our Field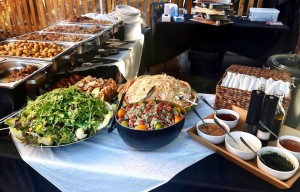 We recently catered at a wedding in Ruislip, which is something we have done on many occasions. Our dedication and professional team managed to create the perfect menu at the request of the customer. We worked closely with the bride to ensure every aspect of the menu was down to a tee! We roasted hog and lamb at the venue and prepared all their respective accompaniments. The main was also served with seasonal vegetables and roasted new potatoes in rosemary and garlic. All was served in a buffet style with guests appearing at the serving table to request their meal. Once the guests had eaten their main we served wedding cake that had been generously provided by the bride and groom. We served it with a melee of ripe berries, a Coulis of Summer fruits and fresh cream. It was truly a wonderful day and it was a pleasure to cater at such an incredible event.
Help is what we do, we're in the help industry, hog roasts are our way of helping you get what you need for your event. It doesn't necessarily have to be in the form of hog roast catering, hog roast hire Ruislip is another way to have your guests eating the finest hog roast. With hiring a hog roast machine you get that added freedom of taking a more liberal approach to your food, cooking what you went exactly when you went, and changing your mind whenever you like. There's no stress of making last minute changes to your meal with hog roast hire Ruislip. We'll still be here for you of course, only a phone call away if you ran into any problems. That's the great thing about being a local caterer, we're always here to give you guidance if you need it. We'll tell you beforehand about the machine of course so you know what you're doing, and we'll leave you with instructions if you're forgetful, but even still you can call up for hog roasting tips and tricks at any time, our chefs love sharing their cooking secrets with clients. Keep in mind that when you hire a hog roast machine we also sell pigs. If you've had a Spitting Pig hog roast before and you're trying to replicate that experience then be sure to buy a pig.