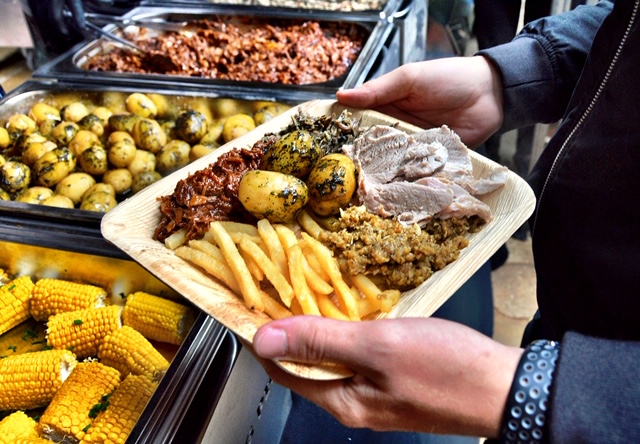 Sunbury's range of green spaces and riverside setting make this Surrey town a pleasant place for spending time outdoors. Whether you are a fan of activities taking place on the Thames or you simply prefer a stroll through the park, Sunbury offers something to please everyone when it comes to picking your ideal venue for a party or event you are hosting.
If you would love to host your event outdoors in Sunbury but you are concerned your catering options may be limited, there is no need to worry. If the Hog Roast Sunbury team are providing the food for your big day, you won't have to compromise on anything.
We are the leading local hog roast caterers in Sunbury, and we are able to provide freshly made food to an excellent standard in any outdoor setting, as well as plenty of indoor venues too. We operate in a fully self-sufficient way thanks to the adaptability of our catering team and our advanced hog roast catering equipment. We are able to provide any volume of hot freshly prepared food in any venue in Sunbury without having to cut corners or resort to restricted menu options.
Expert Outdoor Hog Roast Catering Solutions In Sunbury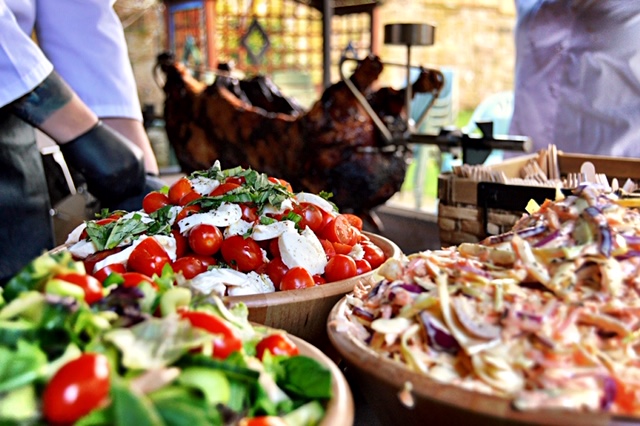 From huge public events to formal corporate functions, chic wedding receptions and fun-filled private parties, the Hog Roast Sunbury team has no limits when it comes to the scope of events that we can cater for nor in the range of food that we can provide. As well as being the number one hog roast caterers around, we also offer versatile and varied mobile menus which can include different meats, vegetarian and vegan food, BBQ dishes with our own modern twist, and a mouth-watering assortment of sides and salads.
All of our food is made from superior locally sourced produce and premium UK-reared free-range meat, and all of your dishes will be made for scratch in full view of you and you guests.
If you want inventive mobile catering, a fantastic outdoor dining experience and the most beautifully cooked hog roasts in Sunbury, look no further than the Hog Roast Sunbury team for all of your event catering needs for any occasion.