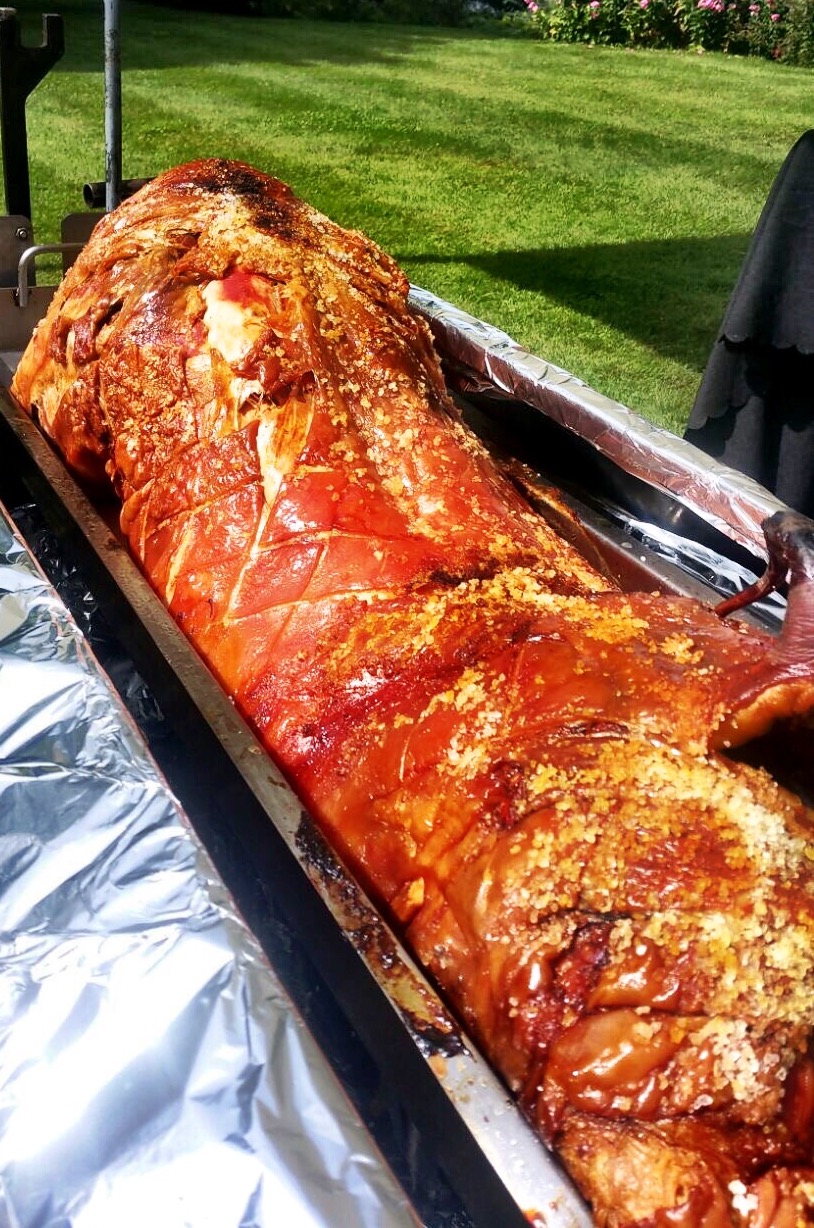 Downe may best be known for its residence to Charles Darwin who called it home for many years. But now with Hog Roast Downe taking up residency here for your event catering we have a few other ideas about evolution from Mr Darwin – the evolution of event catering! Hog Roast Downe is bringing the best in catering to your most special occasions around the village by providing a truly unique dining experience that adds style, spectacle, flair, and great tastes to the day. Hog Roast Downe is proud to be apart from the crowd with our novel speciality for hog roast dining. With this classic of British culinary history we bring something that little bit different to satisfy our dear customer's cravings. It is the perfect dining package for your event to get your guests brimming with delight and leaving with a satisfied hunger!
By blending traditional and modern slow roasting methods we have refined a perfect dining experience quite like no other on the market. Delight in the more traditional aesthetic of our renowned hog roasting machine as it blazes away in a sizzling spectacle of culinary brilliance, bringing your special hog roast to an absolute perfection of taste and texture in doing so. The method of proper hog roasting takes that little bit longer, but is all the more worth it just for its quality and additional showmanship. With Hog Roast Downe dining can be so much more than just a meal on the table, so call today!
Delicious Dining In Downe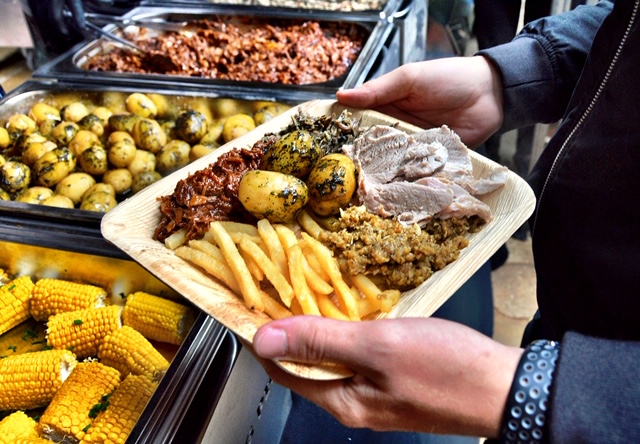 With many quality menu items there is no limit to what Hog Roast Downe can do for your event mealtime. Accompanying our special hog roast are many other meat, vegan, vegetarian, and gluten-free dishes to fill out a full, colourful feast satisfying to your exact demands. Our bespoke catering services can cover every type of event. You name it: weddings, corporate functions, private parties, village festivals and beyond! If there is a need for good dining and good company then Hog Roast Downe is there!
So, don't wait for tomorrow – call the team at Hog Roast Downe today and let's talk all things catering!