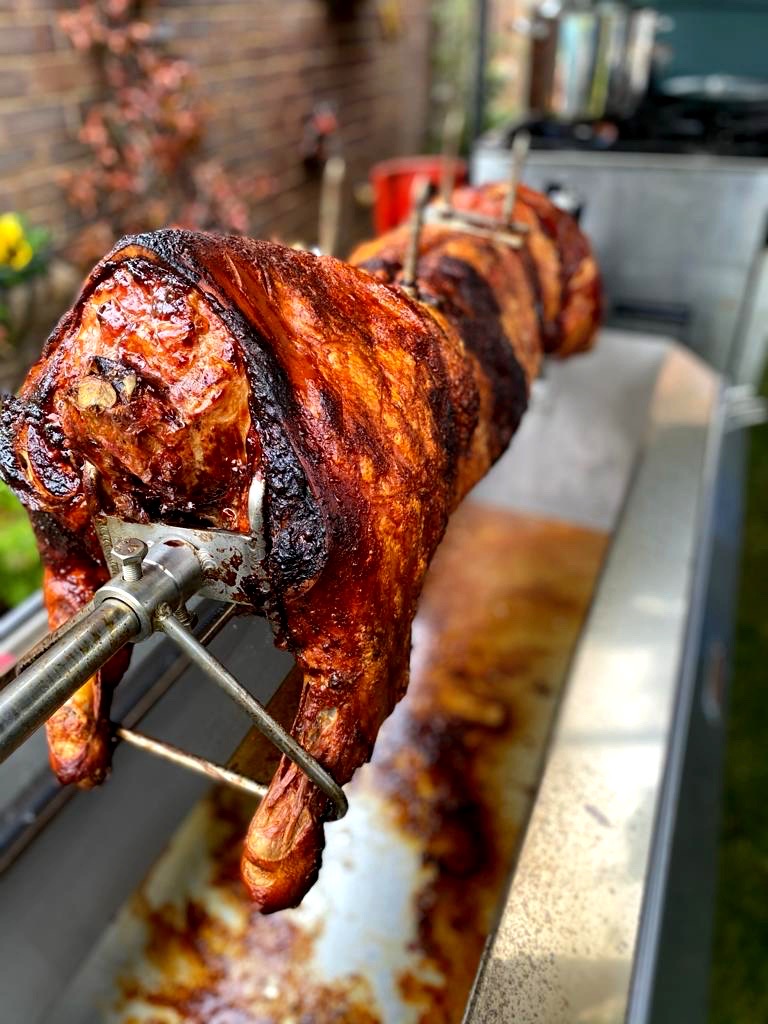 Under the skyline of central London just in the distance, Mitcham is one of London's best kept secrets. Fortunately, we here at Hog Roast Mitcham are well aware of this little haven of beauty, and we're here to celebrate with its residents as we bring fine dining and stylish catering to celebrations and events all throughout the suburb. Hog Roast Mitcham promises exquisite dining and impressive service made to affordable costs for all manner of occasions. Our speciality hog roast is a dish best suited for making and eating outside on a bright shining day in the likes of Mitcham Common or Richmond Park, but its versatility lets us set up anywhere. When once the traditional hog roast dating back centuries might have needed big spaces and plenty of air ventilation, the modern brilliance of our very own hog roast machines lets this British beauty be cooked up with perfect results anywhere.
Hog Roast Mitcham is proud to be able to deliver high quality catering services for your all your events, no matter the size or budget. We provide for any occasion – corporate function, parties, weddings, community functions, festivals and more. The Hog Roast Mitcham unique selling point is stylish and spectacled catering and cooking not found anywhere else. Our hog roasts slow cook throughout the day in a brilliant display of proper spit roast cooking, and their fine tastes more than match. So make your next event one to remember with Hog Roast Mitcham.
Magnificent Mains In Mitcham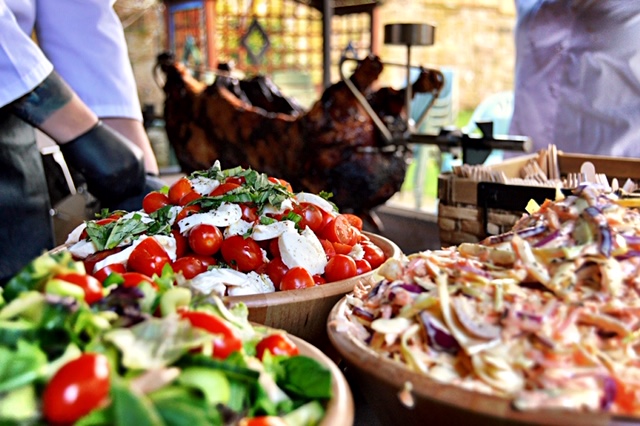 With the vast array of events that we can cater for, we also ensure that we can cater for a vast array of guests meaning you will never have to feel limited by choice. We highly recommend our centre-piece hog roast, but if you feel like something different we'll get that to you too! Our bespoke catering ensures that all are served to your exact specification. We have so many foods and serving styles to offer you, so why not get in today by speaking to our team at Hog Roast Mitcham now!
This is proper event dining made in style, so call Hog Roast Mitcham today for your free quote!