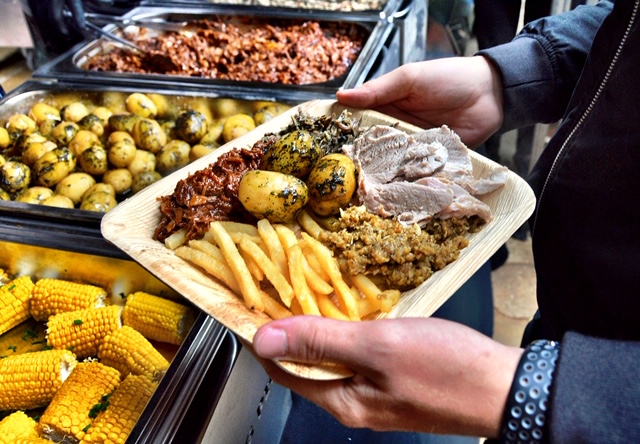 It may be hard to imagine now, but the West London town of Uxbridge played a pivotal role in World War II. It was from here that the Allied air defense was co-ordinated during the Battle of Britain, a feat that is now immortalised in the town's Battle of Britain Bunker museum.
Today Uxbridge is a popular shopping destination and London commuter town, with its fair share of green spaces, including the Hillingdon Trail and nearby Colne Valley Park.
No matter what brings you to Uxbridge, whether it be shopping, history, a pleasant stroll or a leisurely trip along the Union Canal, when it comes to event catering in the area, the Hog Roast Uxbridge team have something for everyone, and can provide food that suits all tastes, budgets and  occasions.
Hog Roast Uxbridge – Great Food For All Occasions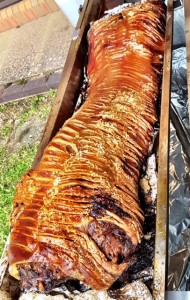 Outdoors or indoors, formal or informal, the Hog Roast Uxbridge team have the flexibility to meet your food and service requirements for any event you may be planning in the Uxbridge area.
Our hog roasts are the best in the area due to the quality of our meat, the skill of our Chefs and the adaptability of our cooking equipment. We can provide superior slow-roasted pork in any location and serve the meat in different ways, depending on the level of formality you require for your big day.
We are also very discerning about where our meat comes from and we only select the finest quality pork that has been reared by expert local-producers in the most ethical conditions. Our standards are just a rigorous when it comes to sourcing all of our other ingredients as well, from our organic fruit and vegetables to our dairy products. We only ever use the freshest local fare available in all of our dishes and the high quality of our ingredients is always a talking point for our diners at every event we are involved in.
Our expertise doesn't stop with our perfectly cooked pork either- we offer complete catering packages, including canapes, 3 course meals and vegetarian options, including front of house and table service for more formal events such as wedding receptions and company conferences.
Our inventive and varied menus, fresh ingredients and our ability to cook in any environment, makes Hog Roast Uxbridge a fantastic choice for all events in the area.