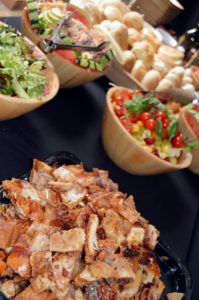 Woodford's combination of green spaces amid a modern urban setting offers something for everyone when it comes to choosing a location in which to host an event and if you want a catering company who is able to do the same, you will find everything you need for your event here at Hog Roast Woodford.
We have adopted an ancient cooking method and combined it with contemporary menus that suit all tastes and cater for all diets. The art of hog roasting has endured over time because it is the most effective way of cooking meat if you want to maximise its taste and tenderness. The Hog Roast Woodford team have perfected this cooking method over the many years we have been providing our superior mobile catering services and we pride ourselves on the quality of our ethically-reared meat. Not only that, we have a whole host of enticing menus with dishes that are guaranteed to please everyone.
Catering For All Tastes And Dietary Requirements in Woodford
Slow roasting isn't just a great way of cooking pork – it produces equally successful results for any large joint of meat, which is why we are also able to offer sirloin of beef, fresh spring lamb and free range chicken, to name but a few, all served with our own interpretation of their traditional trimmings.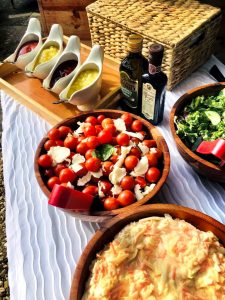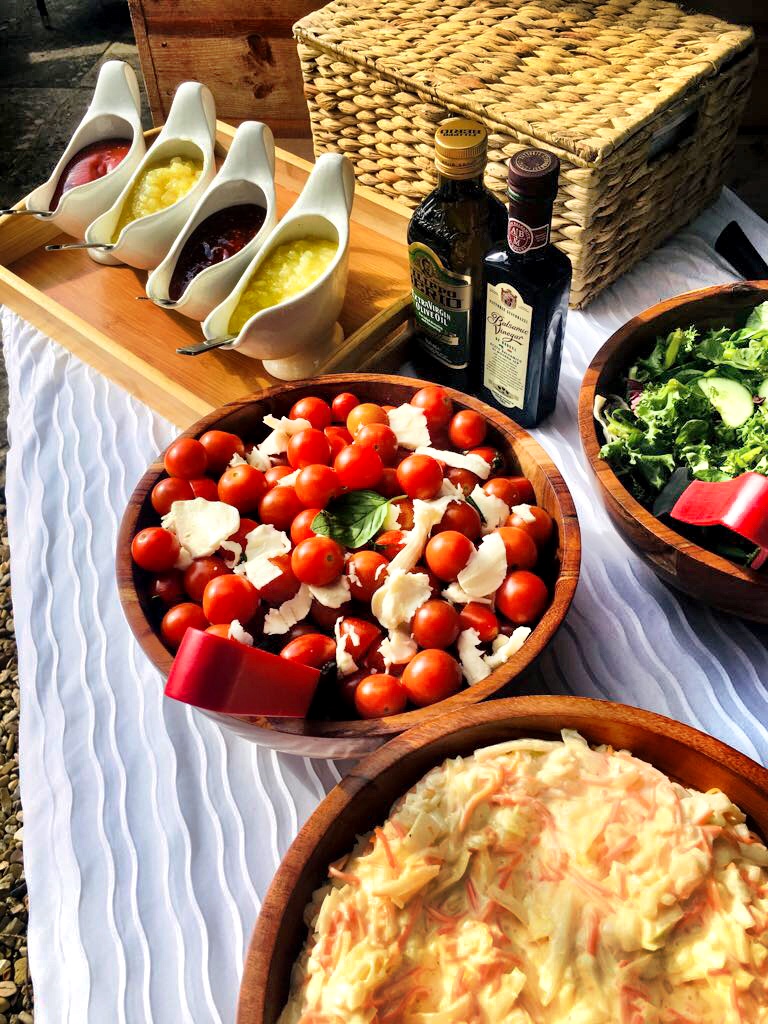 Even though we specialise in meat, we put just as much effort into creating delicious meat and dairy-free dishes as well because it is very important to us that everyone can enjoy our food without having to compromise.
Every dish we provide for you will be freshly made at your venue using only the best locally-sourced produce, regardless of whether we are rustling up an outdoor buffet for a large crowd or an elegant 3 course meal for an indoor wedding reception. We are able to cater in any type of location for any number of people without ever relying on help from third parties or pre-making any of our dishes.
If you want a flexible service style and versatile menus that blend the traditional and the modern, as well as diverse dishes that cater for all tastes, Hog Roast Woodford should be your first catering choice for your special day.