We've all been singing it for a few decades now, but finally, finally, it has indeed come home! Like the rest of the nation we at Hog Roast Redbridge have loved watching the Lionesses through the Euros, cheering them on right through at the final both at home and sometimes at your own watch party events while we catered our special roasts to you.
Sunday was a nail biter for all, but our girls showed the lads how it's done and finally brought it home in magnificent style! Our various teams were able enjoy some of the match day festivities from our customer's own watch parties, completed by our chef's incredible catered roasts. It made a sweet day even sweeter with great foods for all in great company!
But the festivities of course don't stop there! When you've waited for so long for such an event to finally come through it is only right that you keep the celebrations going for nearly just as long! Our lionesses have certainly continued to enjoy the celebrations, so why not you too with a party topped off with catering provided by the team at Hog Roast Redbridge! We might not be the Lionesses, but our catering team is just as committed, enthusiastic, and passionate as our new national heroes! You can enjoy a stylish catered event served with fresh foods made on site at your event.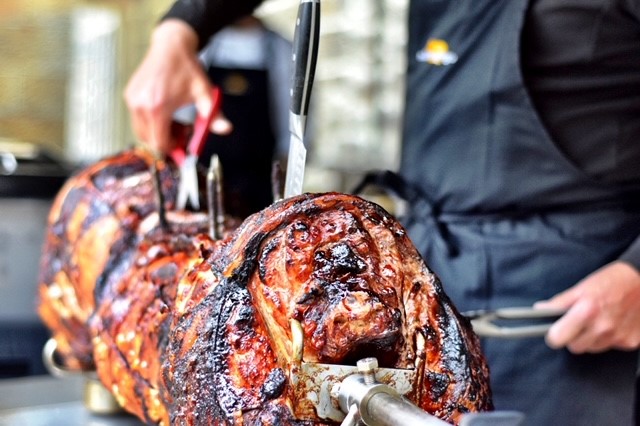 Our dishes are guaranteed to help keep the party going, each dish made stylishly and presented with as much flair and gusto as the England team. You can enjoy fresh hog roasts prepared in the authentic spit roast style, or many other meat roasts alongside veggie mains, fresh salads, potatoes prepared every which way, gourmet barbecued favourites, cream, chocolatey, or savoury desserts, and much more! It is only the best available for such an immense, potentially once in a lifetime celebration (although we're sure the England women will be bringing it home quite a few more times over the next few years!).
It's a lion's feast for a lioness event, so grab yours today with Hog Roast Redbridge now!