School reunions are a great way to catch up with people you might not have spoken to for years and to find out what people from your school year are up to. To break the ice at the event, it can be a good idea to provide a tasty meal for the guests to enjoy and Hog Roast Enfield Lock have a variety of tasty menus to choose from. Here is what you can expect when you hire Hog Roast Enfield Lock to caterer for your private event…
A local secondary school hired Hog Roast Enfield Lock to cater for their 10-year reunion party that was set to take place this summer. The school really enjoys hosting reunions as they are a great way to gather old friends together and to reunite friendship groups. For the event, Hog Roast Enfield Lock was hired to provide a tasty buffet in the form of a classic hog roast for the guests to enjoy. The catering was going to be accompanied by plenty of drinks options, as well as live music and plenty of chances to chat and catch up.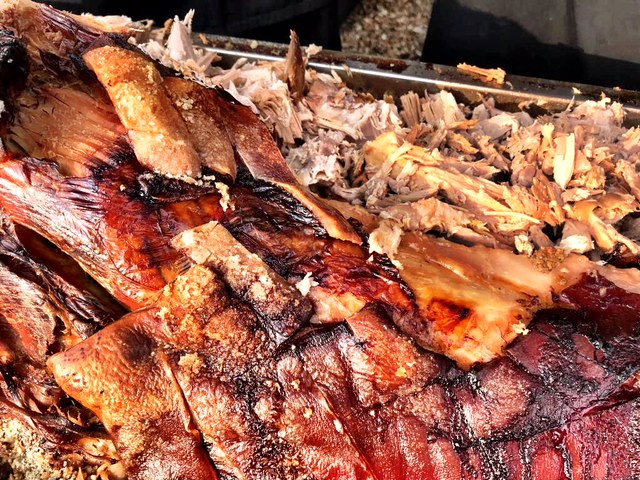 On the day of the event, the Hog Roast Enfield Lock team arrived at the school and began to set up our catering station in the canteen. This was an ideal location as there were already plenty of tables and chairs for guests to sit at while they enjoyed our meal. For the main dishes, we began by preparing the hog and ensuring that it was cooked to perfection before being expertly sliced and served in fresh bread rolls. For meat-free guests, we also served veggie sausages. The mains were served with seasonal salad dishes, sage and onion stuffing, and homemade chips, to create a tasty and varied meal. Our catering went down a treat and was a great addition to this event.
Are you in need of a caterer for a private event in 2022? If so, get in touch with Hog Roast Enfield Lock today to secure your date. Simply let us know your party size, date, and location and we can do the rest. We hope to hear from you soon!