Announcing your engagement can be done in many ways, with options including a traditional party or celebration, or a simple text. For traditional celebrations, it can be great to include a delicious meal with the event and Hog Roast Brompton have a menu that is ideal for any occasion! Your event can be any formality of style, and we have a catering package that is perfect for you. Here is just one delicious option…
Ellen and Sam had been childhood sweethearts since they met at school, with their relationship growing stronger through the years. After dating for over 5 years, they decided that it was time to tie the knot and the couple got engaged earlier this year while on holiday in Paris. When they returned, they chose to host a beautiful engagement party at their home in London, with all of their close friends and family in attendance. This turned out to be the ideal way to break the news and it made for a wonderful celebration and a great evening!
Hog Roast Brompton had been hired to provide formal catering for the event, including a selection of canapés as the guests arrived. We served mini fish and chips, duck, an Indian selection, mini pizzas, and salmon. Canapés set a formal tone for the evening and are a great way for your guests to enter the event in style. The canapés were also a wonderful accompaniment for the drinks service, which allowed the couple to break the news of their engagement!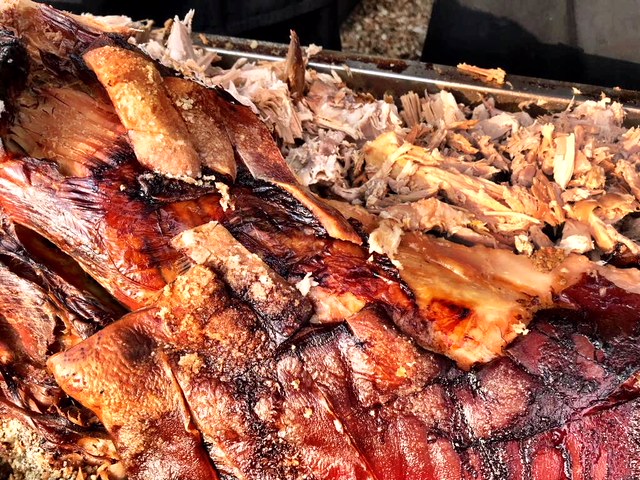 Following the canapés, the guests enjoyed a classic Hog Roast Brompton main course, consisting of a slow-roasted hog served in fresh bread rolls and wraps. This was a delicious menu and included many dishes for the guests to enjoy, including a selection of seasonal vegetables and homemade chips.
Are you in need of catering for your upcoming event? If so, get in touch with Hog Roast Brompton today to find out what we can do for you. Simply let us know your party size, date, and location and we can do the rest!