If you want to provide food that has the wow factor, but you don't want to pay for professional caterers to do it for you, we have the solution you have been looking for. We can offer you the use of one of our cutting-edge hog roast machines, either on a short-term or long-term basis, depending on your requirements.
Whilst you may think this is a very exciting idea, you might also be a bit worried that you won't be able to pull it off if you don't have much, or any, event catering experience. We would like to reassure that here at Hog Roast Barnes, we provide a wide range of different hog roasters for hire, which are suitable for amateur and inexperienced chefs, all the way through to professional large-scale event caterers.
The machine you hire from us will depend on what you need it for, how many people you are feeding and your level of experience in providing your own food. It is our job to determine which piece of equipment will best suit your needs, and we will handle the whole process for you from beginning to end – apart from cooking the hog roast for you of course!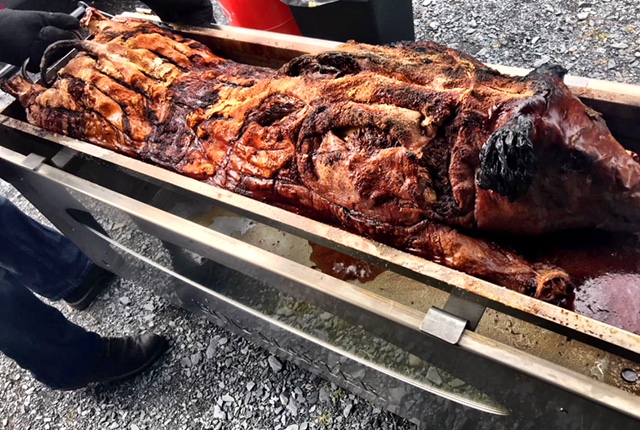 We will select the most appropriate hog roaster for your requirements, deliver it to your venue and give you a tutorial on how to use it safely and effectively. Our friendly and knowledgeable delivery team are always full of great advice for getting the most out of your machine and we will give you some helpful tips on how to get achieve the most succulent pork and crispiest crackling too. If you need us to, we can also supply some premium quality free range pork as well.
Hiring a hog roaster from us is a cost-effective, fun and unique way of providing food for your guests, and because we take care of everything for you – even collecting and cleaning the machine after you have used it – all you need to do is focus on having a great time whilst you rustle up some fantastic food for your guests!