Comfort food can be enjoyed all year round and is a delicious reminder of home. It is usually a warming and hearty meal made from fresh, local ingredients. Hog Roast Stoke Newington have many comforting dishes that can be enjoyed by the whole family. Not only are our dishes comforting, but they are also beautifully presented- making them a perfect addition to any menu, regardless of formality.
Roasted Pig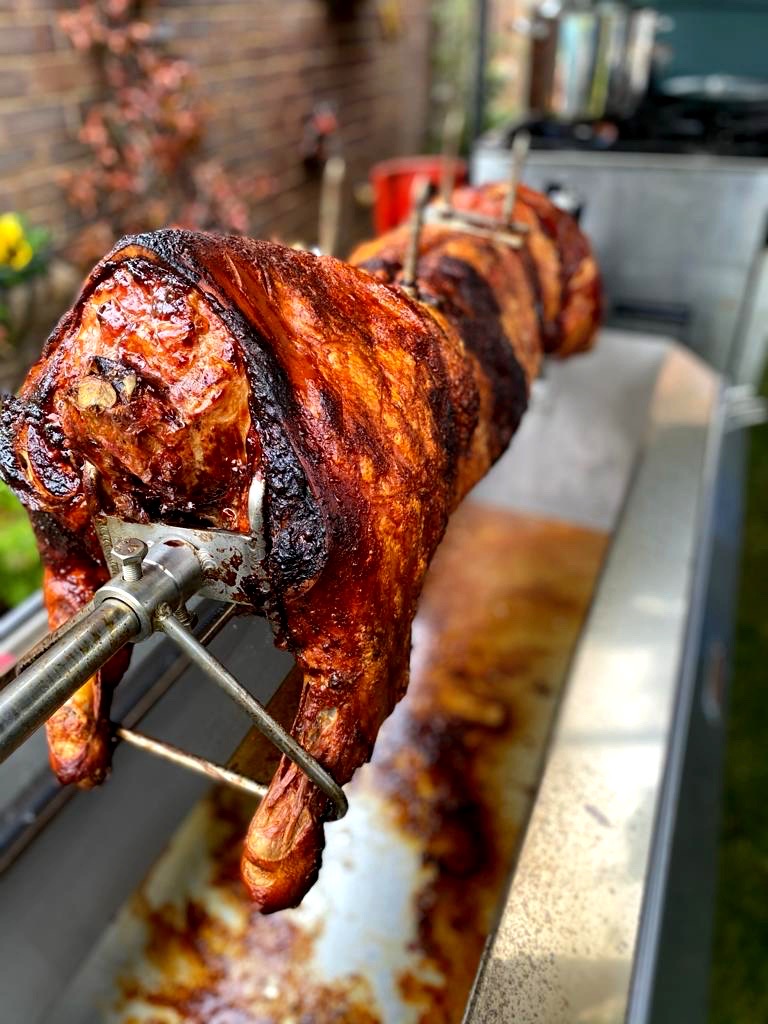 Our pigs are slow or spit-roasted to perfection, depending on which taste you prefer. We serve our pork with a selection of delicious accompaniments, such as homemade sage and onion stuffing, apple sauce, and crispy crackling. You are also able to choose some potato dishes and salad options, such as roasted potatoes, mashed potato, and seasonal vegetables.
6oz Handmade Burgers
Burgers are a great comfort food dish and Hog Roast Stoke Newington provide an incredible spin on a classic meal. Our burgers are made from 100% British beef and are grilled on our barbeque. This dish is great when served with home-style chips or sweet potato fries, as well as salad dishes such as Caesar salad or homemade coleslaw.
Whole-Roasted Chicken
Hog Roast Stoke Newington whole-roast free-range chickens, rubbed with thyme and sea salt. This is served with our homemade sage and onion stuffing, as well as chipolata sausages with cracked black pepper and lemon. This is a comforting family favourite and one that is popular at many events.
Beef Sirloin
Our sirloin steak is made from English beef and is deliciously cooked to your liking. This dish is served with Yorkshire puddings and red wine gravy, as well as your choice of side dishes. A delicious steak is the perfect comfort dish and is one that is very popular at traditional events.
Comfort dishes are perfect for events of any formality, including casual parties and sit-down meals. Are you in need of a caterer for your upcoming event? If so, get in touch with Hog Roast Stoke Newington today to book your date! Simply let us know your party size, date and location and we can begin to plan your perfect menu.