At Hog Roast Union Chapel, we understand that weddings come in all different shapes and sizes, and very often, couples will spend many months (or sometimes even years) trying to come up with the perfect theme and the ideal venue to match; followed by finding the right attire, photographer, flower arrangements, centrepieces and a reliable catering service all before tying the knot.
Anyone who has been through it all before or has recently started the process for themselves will know from first-hand experience that planning a wedding is no cakewalk! And with the internet being filled to the brim with so many disastrous stories of 'when weddings go horribly wrong,' it's no wonder that brides and grooms feel so much mounting pressure to get it right.
But the truth is, despite what you've heard, wedding planning doesn't have to be an anxiety-fuelled nightmare. While it's only natural to have some concerns in the lead up to the big day, you shouldn't be filled with dread over the possibility of all your plans falling through.
So, I bet you're now wondering, what the secret is to a smooth stress-free wedding, am I right?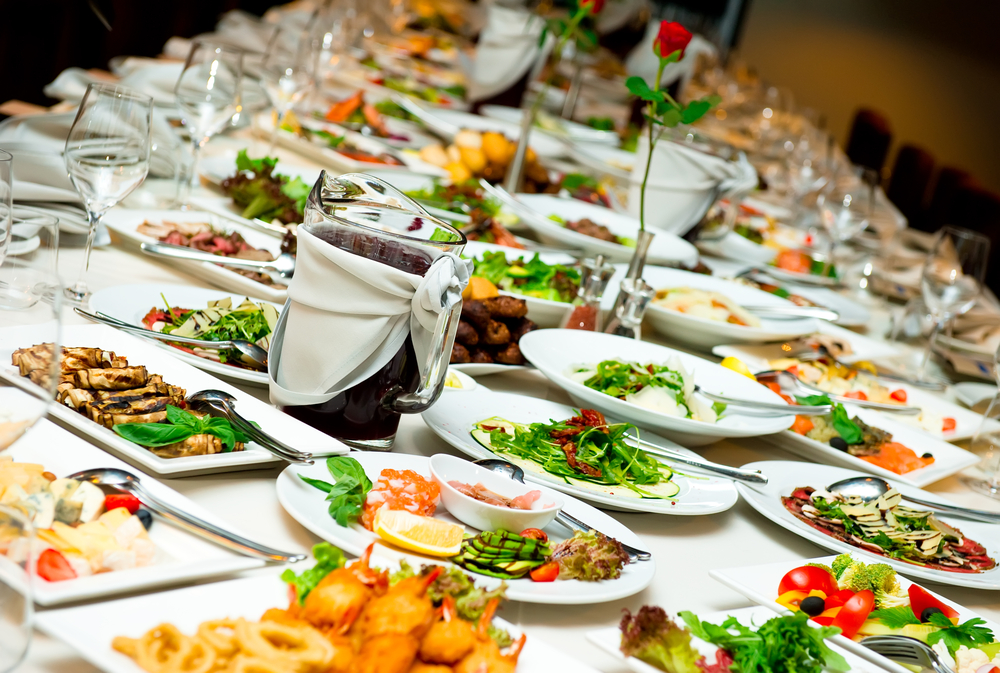 As self-confessed foodies, it might sound biased when we tell you that catering is one of the most important aspects of your celebration and that by nailing the food, everything else will either fall into place or minor mishaps (like the flowers being the wrong colour) will go unnoticed by your guests. Sceptical? That's okay! Once you've tried Hog Roast Union Chapel for yourself, you'll understand exactly what we're talking about.
Not only does our food appeal to the senses; it looks gorgeous, smells delicious and tastes even better, but you'll find that our staff are at their happiest when they're helping you achieve your event goals!
Yes, the Hog Roast Union Chapel team aren't like other caterers out there. Your event truly matters to us, and our crew will take every opportunity to make sure that your occasion is a memorable one – for all the right reasons! And having partnered up with some of the most stunning venue locations in the country, we can even point you in the right direction if you have yet you find a venue that suits your needs.