Today we catered for a fantastic little garden party set in the heart of Hampton, Surrey. Jim and his family were coming together at a lovely little home for his wife's birthday. Only a small party of 40 guests but at spitting pig we cater for any numbers. I arrived with plenty of time to spare to get set up for the days event. The weather was beautiful and the sun beating down on everyone. We had done a previous site visit at the home of Jim's sister, and new exactly where we were to setup our gazebo and serving area.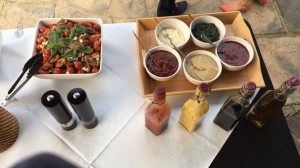 We were able to park right outside the entrance which helped in getting all our equipment in. The area was just big enough for what we needed and it didn't take long to get everything in place and ready so that I could start preparing the delicious menu. Jim had opted for our popular menu 1 choice with the addition of a small side BBQ and salad. As it as a small amount of people we opted for half a pig and slowly roasted this at our base for 10 hours to ensure it was cooked to perfection. The crackling was gleaming and once people had seen the hog roast I stripped it down upfront of everyone so they could see exactly what I was doing. To accompany the delicious hog roast Hampton, we served our selection of rolls and wraps, sage and onion stuffing that we make using the hog juice, chicken breast marinaded in smoky paprika and two stunni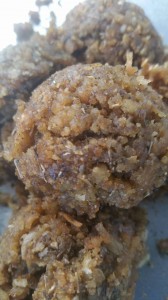 ng salads of tomato and mozzarella and fresh green leaf. On the BBQ we served a selection or handmade 6oz burgers and finest pork sausages along with crispy fried onions, smoked cheese and our homemade 'hot n spicy' chicken wings. We finished off with a variety of sauces and dressings for the salads including homemade apple, and our popular flavoured oils.
The food was enjoyed by all and everyone came back for a little more. The reviews of the food were amazing and everyone commented on how well it tasted. Another great Hog roast event in Hampton from Spitting Pig Surrey.