When you hire a hog roast machine from Hog Roast Falconwood, you get much more than you bargained for. Not only do we also include delivery and collection as standard, we also show you how to use the machine and get the most out of it. Our usage guidance is all part and parcel of the rental service we provide to both commercial and domestic caterers. Regardless of why you're hiring a machine from us, you get the same high level of service, knowledge and expertise so that you can have the DIY hog or spit roast of your dreams. Our machines are actually really use to use, so you'll get the hang of it in no time at all, especially with our easy-to-follow instructions.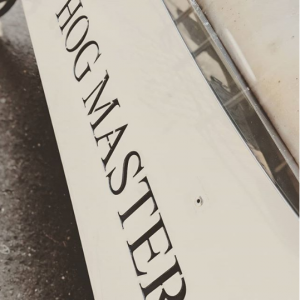 When Caroline contacted Hog Roast Falconwood about renting a machine from us recently, she was glad to hear that it would be simple to use, as it was her first time using one. Caroline has her own catering company and has recognised the need to branch out and include hog and spit roasting too, for all kinds of parties and events, so she wanted to try it out for herself before committing to buying a machine.
As a Hog Roast Falconwood chef myself, I had the pleasure of delivering the machine to Caroline and walking her through the process. She had also asked us to provide a pre-prepared pig this time, which we often do; we've been in this business for many years and only use local meat from trusted suppliers, so when new customers try this way of cooking, they usually ask us to supply an animal or bird too. I told Caroline all about how versatile our machines are and that they work like conventional ovens, so you can cook so many different kinds of food in one, and showed her how to set the temperature for this pig. Soon enough, she was happy with the process so I left to her own devices.
When I collected the machine 2 days later, Caroline told me all about the garden party she'd enjoyed with her family over the weekend, where she cooked a glorious hog roast and looked like a real pro. She's now continually hiring one of our machines for the short-term but it's likely she will buy one of her own in the near future!