With a hog roast machine hire from Hog Roast Erith, you can rustle up a feast of your own for your guests, whether you're thinking of cooking for friends or family at home or you're a professional caterer planning on cooking for your own customers, just like we do. It's easier than you may think to work one of our trusty stainless steel machines, which we make ourselves in our Lancashire factory by hand and are the only ones we use when catering, but when you rent with us, know that the expertise, experience and knowledge of one of our chefs are all included in the price.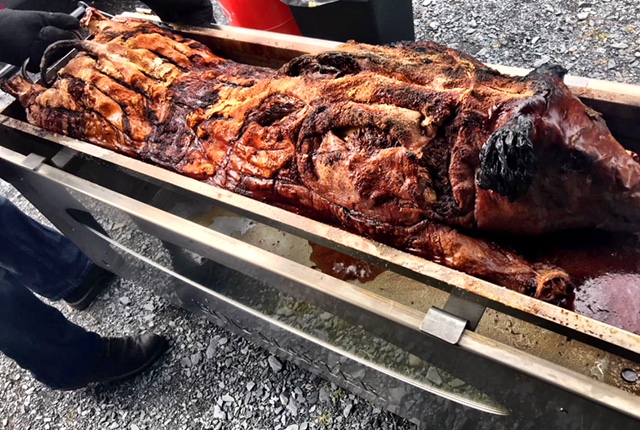 If you've never DIY-ed before, we can show you how, so when our Hog Roast Erith chef takes along our equipment to your chosen venue, they also walk you through exactly how to use it (which is actually as simple as setting the temperature, turning it on and then watching over the meat as it sizzles away!) The all-inclusive price includes the machine drop-off as well as collection afterwards and the training from our chef of course, and if you're not sure where to source the meat you'll be cooking, we can even provide that for an additional cost (and rest assured that it'll be the same local, free-range, high-quality meat that we use when catering ourselves).
One aspect of our equipment that often surprises our new customers is that you don't just have to cook a hog roast – a Hog Roast Erith hog roaster can also barbecue or spit-roast your choice of meat if preferred, with our special attachments, so you could cook up a storm with slow-roasted turkey, chicken, lamb or beef if preferred, or a traditional barbecue of burgers, sausages and ribs for example. Not only that but you can use the inside of the machine just like you would a normal oven, so if you'd like to cook vegetables and potatoes at the same time, you can. You could even cook pizza inside if you wanted!
For your DIY, contact our friendly team today and we'll get you hooked on this amazing way of cooking.