For more than two and a half decades, Spitting Pig has been at the forefront of the UK's hog roasting industry; providing our customers and clients with modernised versions of classic menus; suiting every event style, budget and dietary requirement you can think of, which allows us to benefit from repeat business time and time again.
At Spitting Pig, we're proud of our feats thus far, but as an ambition-driven team, we are always looking for more – which brings us to you. If you appreciate good food, exceptional customer service, and have the motivation necessary to run your own business, then you might just be the perfect fit for our ever-growing family of caterers!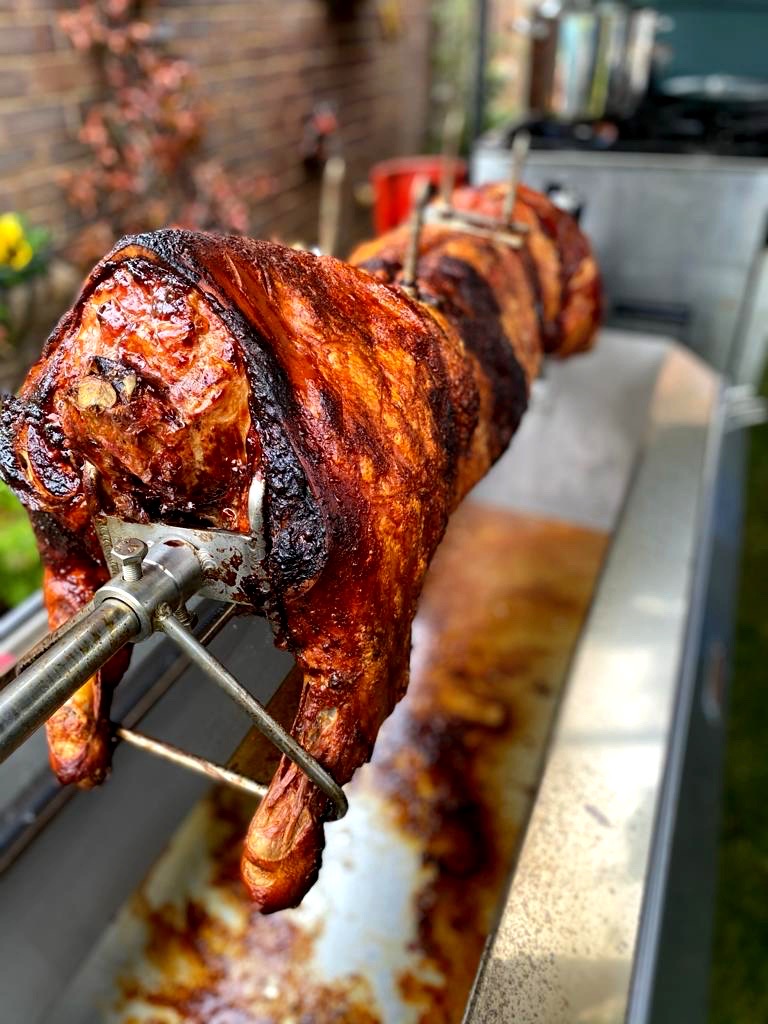 Twelve years ago, we began branching out by introducing franchises to our portfolio. Fast-forward to today, we now have 28 successful catering franchises operating throughout the UK, but we're not stopping there! Now, we're looking for more bubbly, energetic and determined people to help us expand.
Though we often have opportunities all over the country, for the moment we are focused on bringing someone on board to handle Hog Roast London. As an expansive location where the love of mouth-watering food is deeply ingrained in the city's culture, we're looking for someone who is deeply passionate about delivering outstanding service and even better grub.
So, if working from home at hours that suit you, having support from a knowledgable network of caterers and the opportunity to run a fast-profiting business sounds like it could be right up your street, then why not get in touch with us today to discuss how you could take a hold on Hog Roast London? Best of all, you don't even need any experience to join us! We run open-days where you can learn first-hand from the experts on how to effortlessly produce our famous dishes.
Becoming a catering connoisseur has never been easier, and with help to fall back on whenever you need it, as well as bookings provided by head office, there has never been a better time to join Spitting Pig.
Invest in your future today, and take Hog Roast London by storm tomorrow!