When many couples get engaged, they choose to host an engagement party to share the news and to host the first event in their wedding preparations. When planning your event, one thing to consider is the catering. At Hog Roast Holloway, we have plenty of menus that are ideal for the occasion, including this one…
Linda and her fiancé got engaged earlier this October while on holiday in France. This was a really special occasion since they stayed at the same resort as they did while on their first holiday as a couple, making the engagement even more meaningful. Now that they are home from the trip, they are hosting an engagement party to share the news with their friends and family and to celebrate their relationship. For the party, Hog Roast Holloway has been hired to serve a classic hog roast at their home, which will be hosting 35 guests. This menu is sure to be a great addition to the event since it is a delicious and filling catering option.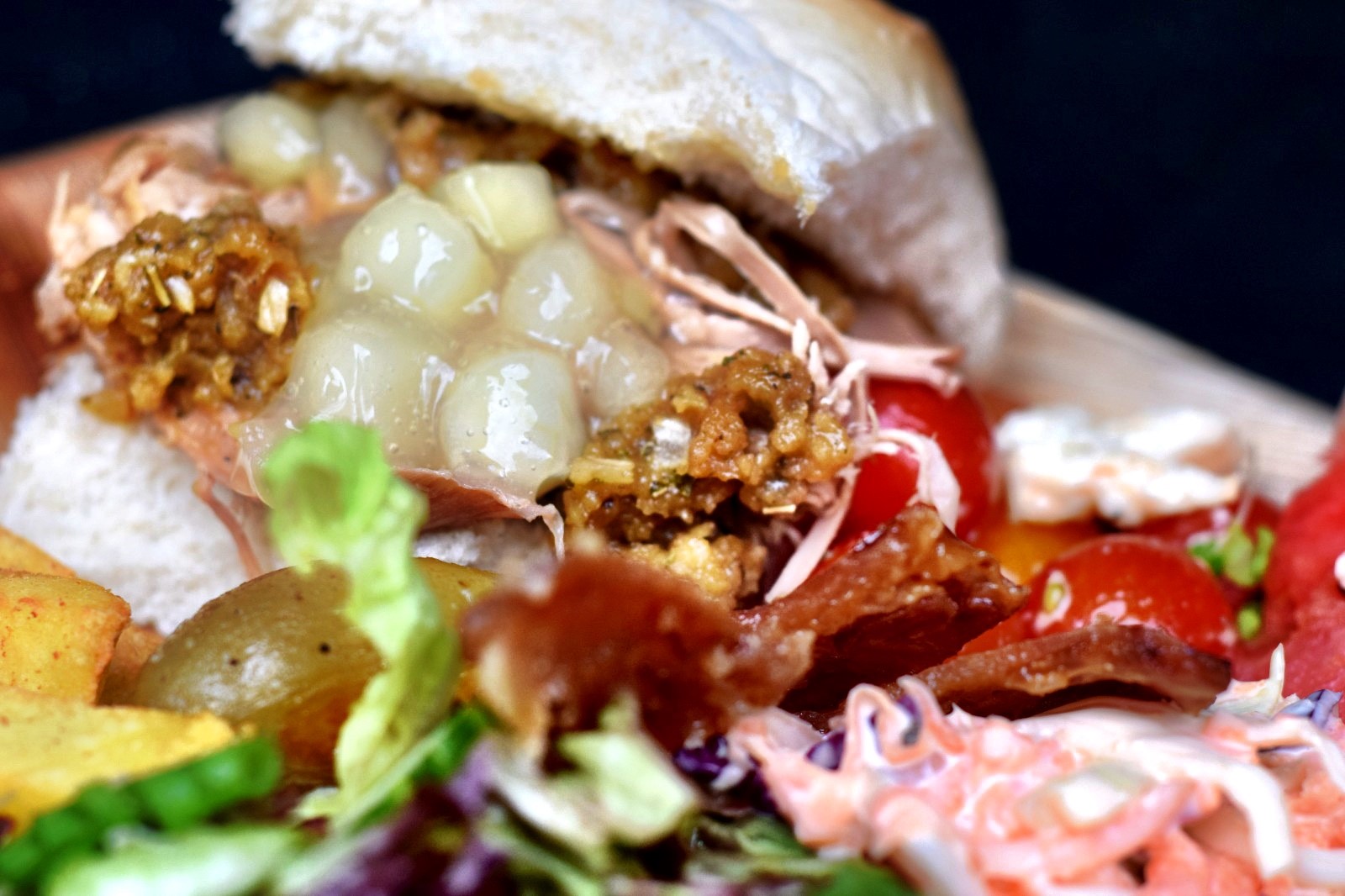 When the day of the event arrived, the Hog Roast Holloway team set up our catering station at the venue and got to work on preparing for the 6:00pm serving time. We began by slow-roasting the hog and ensuring that it was cooked to perfection before it was expertly carved by our chef. The succulent pork was then served in fresh bread rolls and accompanied by sage and onion stuffing, homemade applesauce, and crispy crackling. For the side dishes, the guests enjoyed homemade chips, gourmet coleslaw, and a selection of seasonal salad dishes. This event was the perfect way for Linda and her fiancé to share the news and it was wonderful to see everyone so excited for them. Hog Roast Holloway's menu was a great addition to the evening and was ideal for keeping the guests full and content.
Are you looking for a caterer for an upcoming private party? If so, get in touch with Hog Roast Holloway today to find out what we can do for you. We hope to hear from you soon!