There is an endless number of ways to celebrate your wedding anniversary, but many ideas will include some form of catering. At Hog Roast Enfield, we have over 7 different catering packages for you to choose from, with something that is ideal for any event and guest list. Here is just one menu that is sure to go down a treat…
Pete and Jane have been married for 40 years and in this time have seen their family grow with 5 children and 13 grandchildren. Since their family is so large, it is difficult to get everyone together in one place for any birthdays or festivities. With their anniversary approaching, the pair have planned a big anniversary celebration for all of their family and friends to attend, with live music and a menu from Hog Roast Enfield. For the catering, we have been asked to serve a classic hog roast with several additional dishes to ensure that our menu has plenty for every guest to enjoy. We aim to customise all of our menus to suit the guest list, so we were happy to create the perfect catering package for this event.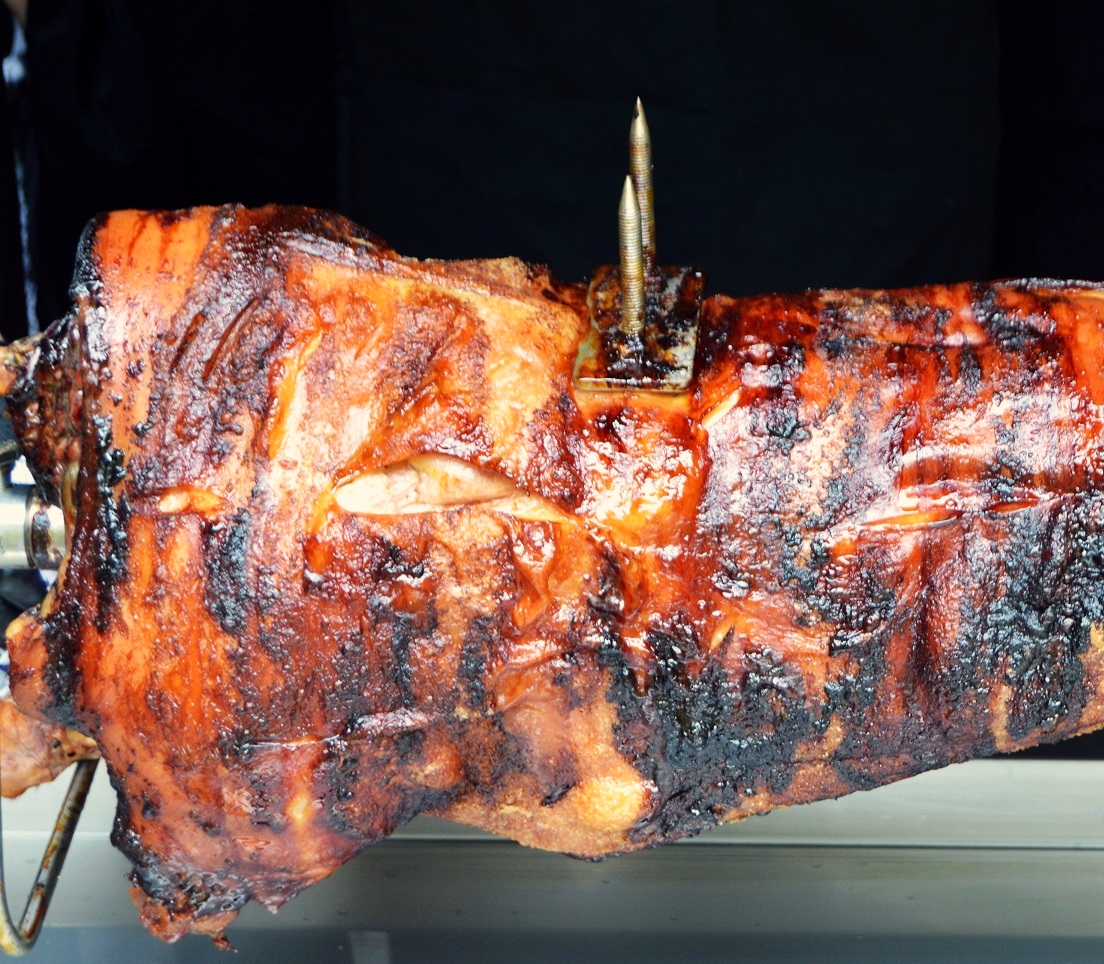 In preparation for this anniversary celebration, the Hog Roast Enfield team will arrive at the venue in advance of the 7:00pm mealtime. We will begin our preparations by slow-roasting the hog, which will need around five hours to cook to perfect. Once ready, it will be expertly carved and served in fresh bread rolls, alongside sage and onion stuffing, homemade applesauce, and crispy crackling. Additionally, we will serve marinated chicken kebabs, halloumi and vegetable skewers, homemade chips, and a variety of seasonal salad dishes. Overall, this menu will have something for every guest to enjoy and more than enough to go around. The catering will be a great addition to this event and is bound to keep the grandchildren happy!
To book your catering today, simply let us know your party size, date, and location and we can do the rest. We hope to hear from you soon!