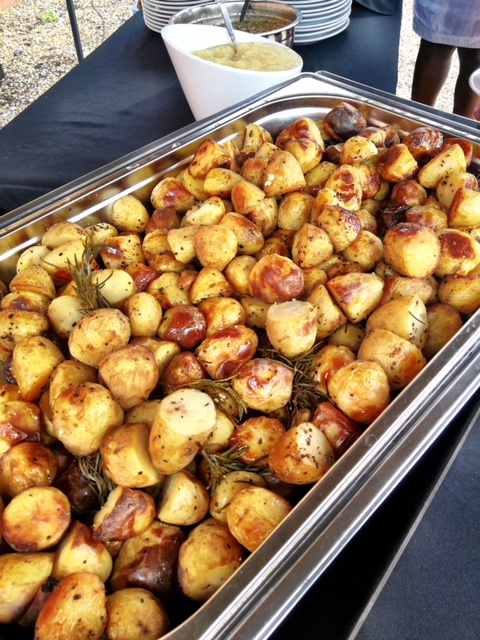 Hog Roast Borough Green's alfresco catering package is one of our most popular menus- which is unsurprising since it contains three courses of delicious dishes and is incredibly on trend for summer occasions, including weddings and parties. Here is what you can expect when you book in with our team today…
For Len and Allie's wedding, the pair wanted to enjoy a menu that complimented their rustic, boho theme, and Hog Roast Borough Green's alfresco menu was the perfect choice. We were hired to serve our delicious alfresco careering package at the reception, with a sharing starter, a hearty main, and a simple yet elegant dessert course. The reception is set to take place in a beautifully renovated barn, which will be perfectly decorated with lots of flowers and plants to create a rustic and natural atmosphere for the event. Additionally, a folk band has been hired to perform at the reception, which is going to be a wonderful form of entertainment for the evening.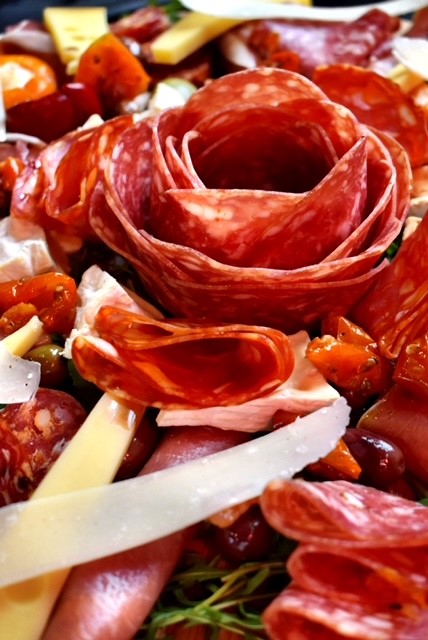 Our alfresco catering began with sharing platters for the guests to enjoy on their tables. The platters included a variety of tastes and textures, including a selection of gourmet meats and cheeses, as well as salad options and fresh bread. This charcuterie style of catering is incredibly delicious and on-trend and it went down a treat!
For the main course, we served a classic Hog Roast Borough Green main course consisting of a slow-roasted hog and all of the trimmings. The guests enjoyed succulent sliced pork accompanied by roasted baby potatoes, seasonal vegetables, sage and onion stuffing, and crispy crackling, creating a hearty and delicious main meal.
To finish the menu, we served a choice of sticky toffee pudding and profiteroles, with each dish accompanied by English cream and fresh berries. This was a great way to end the menu and had something for every guest to enjoy.
Are you in need of a caterer for your wedding in 2023? If so, look no further than Hog Roast Borough Green. To book in today, simply let us know your party size, date, and location and we can do the rest.