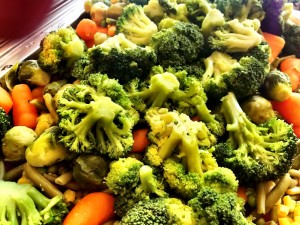 Believe it or not the Christmas countdown has well and truly begun, even though it may feel like it's only just become November! Last weekend Hog Roast Dockland got to get involved with the Christmas cheer early as we were the caterers at Dockland's Christmas lights switch on!
We knew from experience that this event always draws in huge crowds form the local area and so Hog Roast Dockland were out to impress! We had discussed with the organisers and prepared a delicious hog roast banquet that we were confident would suit all tastes and dietary requirements.
The meal for the night was our traditional southern slow roast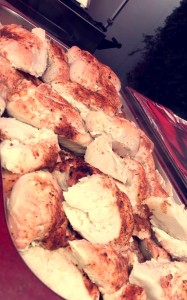 menu. This menu involves a selection of meats all marinated and cooked with the most mouth-watering flavours. We had everything from pork, chicken and lamb and since it was the Christmas lights switch on we even cooked a couple of turkeys to get everyone in the Christmas spirit! For the sides we had lashings of our homemade applesauce and a fantastic cranberry sauce to go with the turkey. There were also trays of roasted vegetables and fluffy roasted herby potatoes. For good measure we also prepared a homemade vegetable tart for the vegetarians and vegans as we wanted to ensure everyone could enjoy our Hog Roast Dockland food.
We had been given a serve time of 5 o'clock just before the countdown and switch on at 6pm. This way everyone was able to get their fill and view the lights show and would still have time to come back for seconds before it got too dark!
Predictably, we were inundated with customers from 5pm onwards but this is what we always like to see as it means people are enjoying the food! The lights were switched on and we had to admit it really was beautiful to see, the organisers had done an amazing job, and now we can't wait for Christmas!