A birthday party is not a time for over thinking, it is not a time for worrying, it isn't a time for complicated things. When it comes to birthdays you want something tasty and in plentiful supply so that you can concentrate on more important things, like turning 40 or going bald. I booked Hog Roast Sunbury as an afterthought but they quickly became the centre piece of my birthday, it's OK, I don't mind sharing the limelight.
The moist, juicy meat was the perfect accompaniment to the ciders and ales of my guests. Not a minute passed without someone praising the crackling. The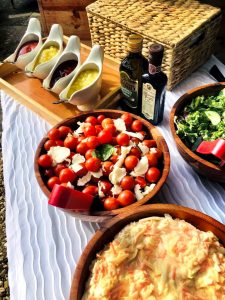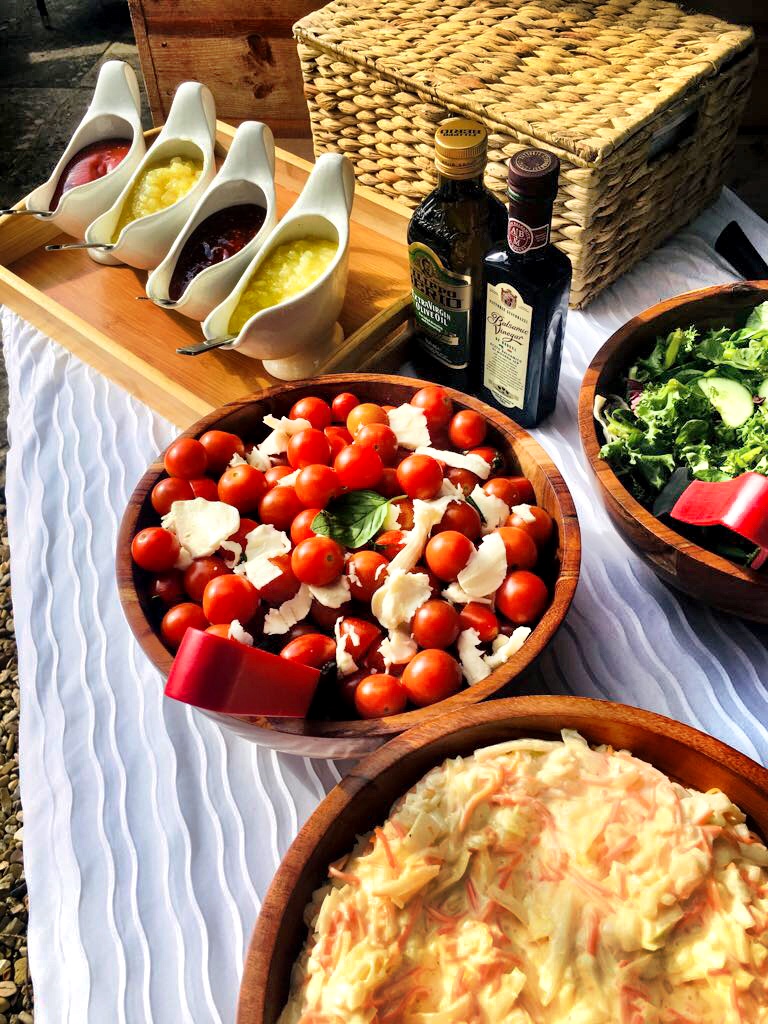 glorious colours of the salads shone beautifully and healthily, beckoning us in. The staff set an atmosphere that was warm, relaxed and friendly, the guests simply followed suit and a fantastic time was had by all. Even the vegetarians were pleased with the amazing offerings before them, it was clear that effort had been made for them. The kids found the whole thing so novel and loved every mouthful of the perfectly cooked pork. It was amazing to watch them set up and start from scratch with such fresh produce, one minute there were full tomatoes, the next there were eye catching salads, the children watched with awe and amazement as these beautiful creations appeared under the tent. It was a feast for both eyes and bellies that night, little food was left and like barrels our guests rolled home, happy and full.
So it is with fondness and genuine joy that I look back at turning the big 40. I really don't think it would have been as memorable or enjoyable without Hog Roast Sunbury, the food gave everyone something to talk about for weeks after and now nearly every family get together we chat about the next time were having Hog Roast Sunbury. Nana's 80th, Dave's 18th, any excuse really, there all getting the Hog Roast Sunbury treatment. It has become a tradition which the whole family enjoys and best of all no one has to cook or wash up!