It's not too late to book our Hog Roast Woodberry Down festive menu and treat your guests to a delicious two-course feast of top-quality, tender meat, lovely, home-cooked sides, and our scrumptious trimmings, plus tasty traditional mince pies with brandy cream for afters. Regardless of the type of party or event that you're organising, from a small work gathering to a large corporate function, or even a small family get-together at home, this menu will tickle everyone's taste buds – even your vegetarian guests, as there's a yummy alternative offered.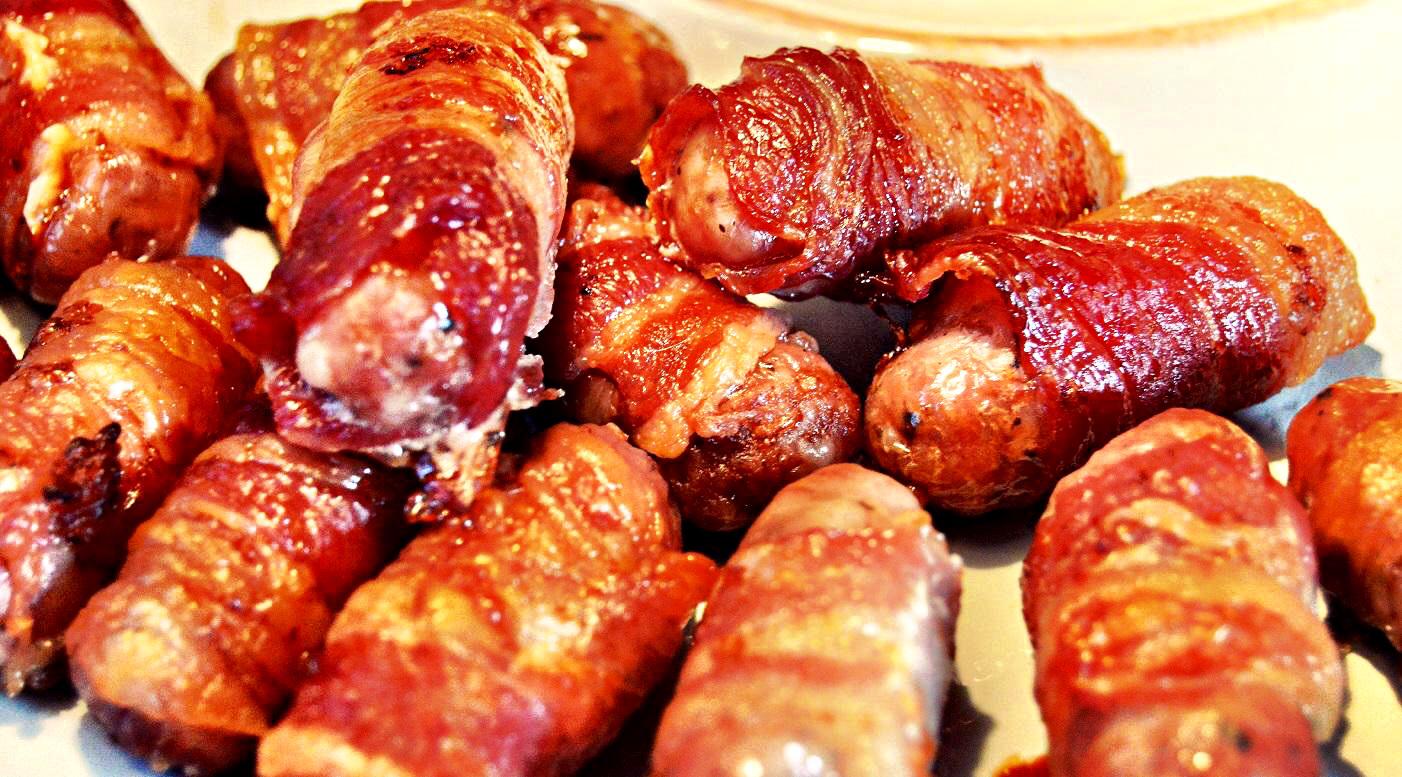 You can choose between either whole turkeys or a free-range hog roast centrepiece, both of which are slowly roasted over flames for hours on end, while veggie guests can chow down on our halloumi and vegetable wraps and Tzatziki. The turkeys come with fresh cranberry sauce and stuffing, while the hog roast meat is accompanied by crispy crackling and our homemade apple sauce and sage and onion stuffing. Whichever you choose, you also get an amazing seven sides of roasted potatoes with garlic and rosemary, pigs in blankets, cauliflower cheese, peas, carrots, sprouts and green beans, all smothered in our homemade gravy.
Of course, if you prefer, you're still welcome to have us serve something else at your next special occasion, like our pigs in buns, spit-roasted beef, lamb or chicken or a barbecue of burgers, sausages and ribs. We have something for everyone, including a wide array of canapés, starters, sides and desserts, specialty menus like our Loaded Fries or Southern Slow Roast, and alternatives for more diets, like vegan or gluten-free. Your wish is always our command!
Hog Roast Woodberry Down catered a small private Christmas party over the weekend, where we cooked up a real storm with our festive menu, with a mouthwatering hog roast masterpiece that satisfied all of the guests and helped get them in the holiday spirit. They also completely devoured everything else that we lovingly prepared and cooked that day, and with great relish, from our flavourful sides to our delectable trimmings, as well as the moreish mince pies that we served at the end of the night.