It's that time of year again, when we're decorating our homes and wrapping endless amounts of presents, ready for Christmastime and all the joy that it brings. While this year may certainly be different from usual in some ways, it's still true that Christmas is a time for giving, sharing and enjoying good food with our loved ones, and with our Hog Roast Burgess Park festive menu, you can do that with your guests in style!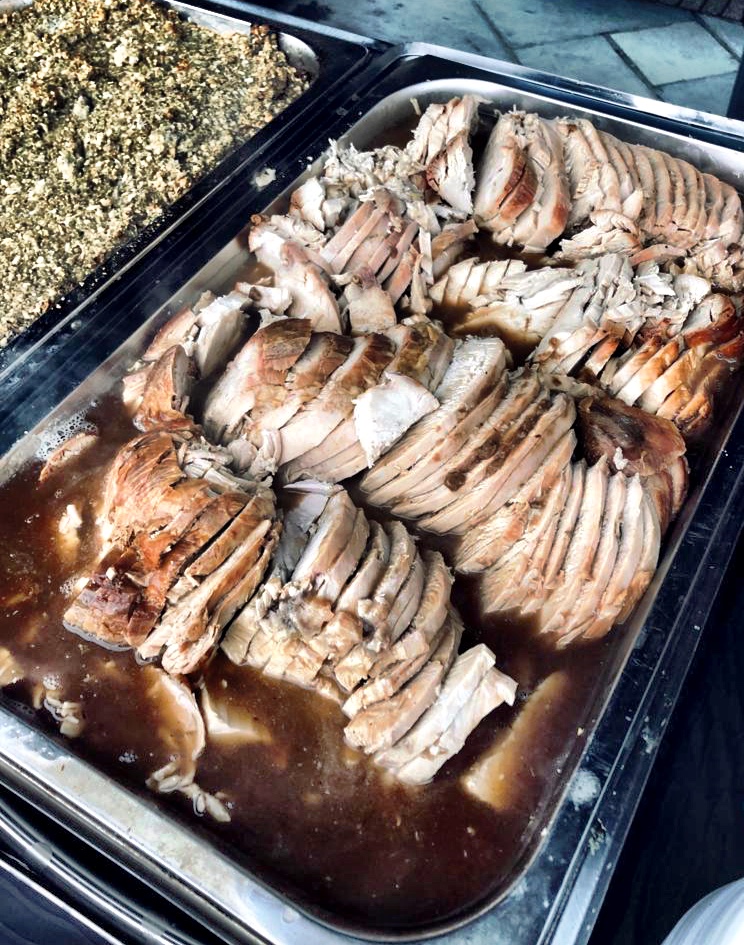 Whether you're organising a work party, family get-together or something altogether different, our festive menu will ensure that everyone has more than enough to eat, and with delicious dishes made from fresh, quality, local ingredients. You get to choose a meat main from either Hog Roast Burgess Park whole-roasted turkeys (in keeping with Christmas tradition) or one of our slow-roasted hogs, and both are served with our scrumptious trimmings.
There's also a vegetarian main of halloumi and vegetable wraps, which can be made vegan simply by omitting the cheese. Additionally, we serve tasty sides of rosemary and garlic roasties, cauliflower cheese, pigs in blankets and four seasonal veg, all smothered in our yummy homemade gravy. And to top it all off, if there's any room left, we serve traditional mince pies with brandy cream.
Alternatively, if you prefer, we can certainly still serve any of our other menus at this time of year, whether that's one you devise yourself or one of our standalone menus, like our Southern Slow Roast or Loaded Fries. You may just want a stunning hog roast centrepiece at your party or event, or you may want to add a side or two, or perhaps you'd like a multi-course menu to include much more, and whichever you choose, Hog Roast Burgess Park will do you proud.
For a small party that we catered at the weekend, our experts cooked a medium-sized hog for hours on end, in order to make everyone our signature pigs in buns. While the meat rested a short while, we dished up our homemade apple sauce and sage and onion stuffing, arranged wraps and rolls alongside condiments and napkins, and then it was finally time to serve up a slice of heaven.