Yet another busy weekend for the Hog Roast Alperton team, but one that we massively enjoyed as we were granted the privilege of holding host to three spectacular weddings. Weddings are some of the biggest occasions we can cater to in this business; we know just how momentous occasion they are for the lives of the happy couple and all their friends and families, and so we always endeavour to do our very best by them. For this past weekend and our 3 delightful bride and groom's we believe strongly that we did just that.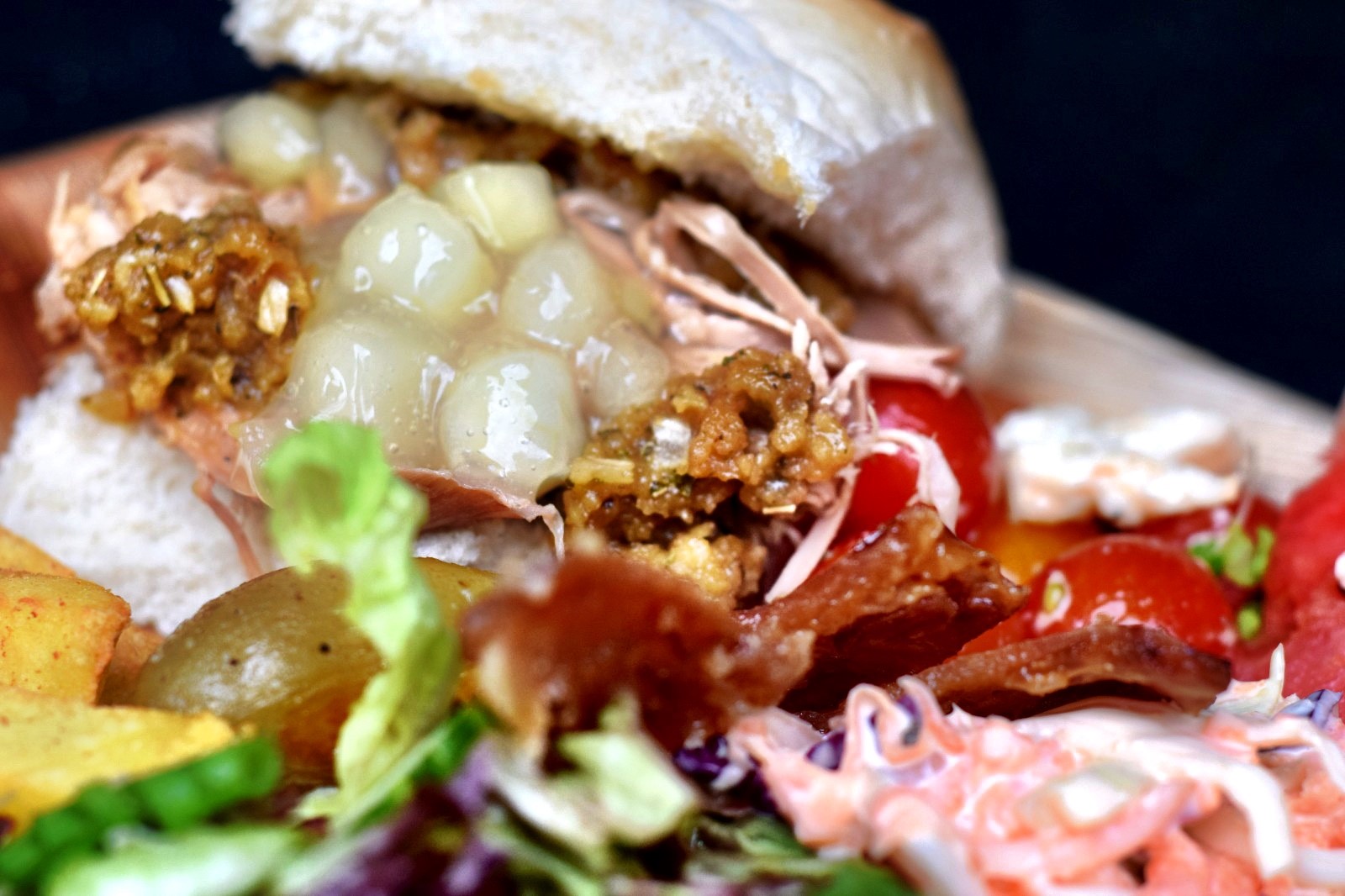 Our 3 events were all wonderful and quite unique in their own way. For James and Jenna, for one, it was a sunny buffet style reception with dining taking place outdoors. Our catering manager set the party up with a whole host of meaty and veggie treats to choose from at their leisure. Our guests were more than happy to tuck into our pulled pork rolls and fresh salads while our team kept the drinks cycling round the event too. All those good salty pork rolls needed plenty of drinks to wash down, and our guests more than took us up on that offer. It was a classic Hog Roast Alperton event that went long into the evening.
Kate and Liam favoured the more formal approach as they rented out a grand hall for their huge guest list of friends and families to enjoy the evening in. We had the formal dining package out for this one meaning guests were greeted with drinks and canapés on arrival before tucking into our 3-course main menu. We had plenty of great responses to our smoked salmon starter most of all which our catering manager was well chuffed with for this one.
Dawn and Dan also went for a similar package to Kate and Liam with canapés and drinks greeting their friends and family on arrival. They wanted this early portion to go on a little bit longer however since we started this event slightly earlier, so dinner came a little later on. All that drinking early on certainly had everyone's appetites up however as our guests tucked delightfully into their set buffet!
Hog Roast Alperton wishes all our happy couples the very best and we hope to see them again soon!