Outside catering at its best! You can have lovely photos taken outside when all the beautiful snow drops, crocus's and daffodils are out. There are many great halls up and down the country that hold fantastic wedding receptions on their premises. The large grounds are perfect for wedding photos and the halls can make the bride and groom feel like a king and queen.
Hog Roast Chiswick has been asked on numerous occasions to do the catering for a wedding at a lovely Manor House or Great Hall. The scene for the sit down meal is like something from a film. There are huge family portraits hanging on the walls and beautiful statues placed around the rooms. A large table set out fit for a king and queen and their guests makes it extra special for the couple. We at Hog Roast Chiswick can provide beautiful table linen and crockery if required if the manor houses insist on the party using their own.
Hog Roast Chiswick have a variety of menus to choose from. We can cater for 3 course sit down table service, buffet style table service, and a standard buffet where everyone helps themselves and even a Spit Roast style BBQ. In fact we cater for whatever the client wants. Nothing is too much trouble for Hog Roast Chiswick.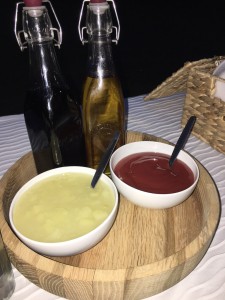 We have numerous menu options to choose from including a vegetarian option for those who prefer it. We have a selection of delicious deserts to choose from and the meals can be finished off with tea, coffee and mints. All our food is freshly prepared and we choose seasonal vegetables and salad accordingly. We also make our very own secret marinades and sauces to accompany the meats, this is what gives them the fantastic flavours we are known for. Our herbs and spices are also a secret to us and used fresh. Our chefs are fully qualified and our catering staff are fully trained to the highest standard.
Anyone who has hired us in the past has always been fully satisfied with our quality and quantity of food and also how professional our staff are and from this we have had many more repeat bookings.