Hog Roast Finchley operates much like a family, and like families we can be vast and spread all over. Each and every Hog Roast Finchley member takes great delight in being a part of one whole, all contributing towards something simply incredible. This way of working as a tight unit has accelerated us over the last few decades toward being one of the best event caterers in the nation.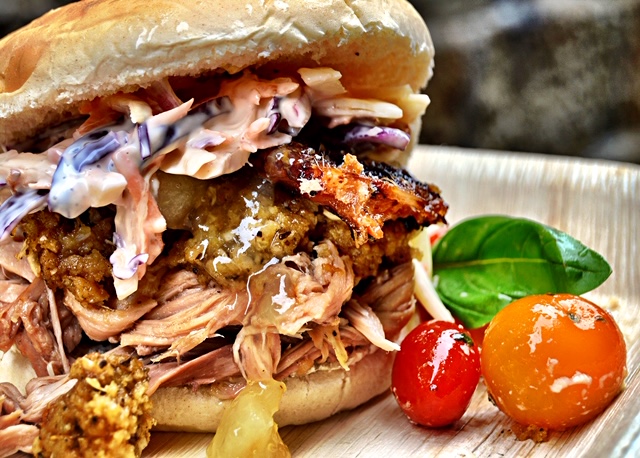 But like a family too we are always expanding and looking for others to join our great mission. With franchises up and down the entirety of the United Kingdom we always have room to add in more so that quite literally everyone in the country has the opportunity to enjoy our great foods and services. So, if you have ever fancied being your own business owner, or getting into the catering industry, or joining a special company then you might just be in luck – Hog Roast Finchley is expanding! By joining the Hog Roast Finchley family you'll be walking into a professional set up that can gear you up for instant success and bring you a lifestyle and career that is as enjoyable as it is rewarding. Our customers love our services for a reason, and being a part of the franchise that can deliver guests top quality dining on some of the most important dates in their life is an invaluable privilege that few would want to pass up!
Don't worry if you feel like you don't have the experience or the knowledge to run a catering venture; Hog Roast Finchley will help give you all you need to be an expert like the rest of us. New Hog Roast Finchley franchises will be set up with the required gear, from our hog roasting machines, to vans for transportation, dining ware, serving utensils and the like. We'll provide you and your team with full training in every piece of equipment and get you cooking hog roasts like you've been doing it for decades. We'll teach you all about sourcing the best meats and will even provide a quick course on the financial and admin control aspect of the business. Even when you are set up the rest of the Hog Roast Finchley family is never far away, we'll be on hand to help guide you to success at all times. You'll see results instantly and become a vital part in the best catering outfit around.
Want to share in our dream? Then get calling today!