Our corporate partners range across some of the largest global brands across multiple industries, but this week Hog Roast Kensal Town were working local with a long-time business partner of ours who needed a little help on a long week for his company. Jacob and his team have been in the throes of a huge business deal that has made this week extremely arduous and stressful – although the reward at the end of it all should be more than worth it we're told. While in the boardroom combing over every little detail of their pitch and deal the team have needed to keep the energy up, something which Hog Roast Kensal Town are more than capable of helping with as we deliver quality and reliable corporate catering to businesses all across the country!
Having worked with us a number of times and becoming a part of our illustrious partner list, Jacob was able to call us up and ask for expedited service to provide catering to the office. This is but one of the perks that comes from joining our programme of loyal business partners. With priority service assured the Hog Roast Kensal Town team were soon on the road to deliver a well needed feast of the best roast foods around!
One hog roast is more than enough to feed Jacobs board team, but we of course have to go all out and throw in all the accompaniments: buttered new potatoes, bread rolls and wraps, homemade coleslaw, tomato and mozzarella salad, and even a couple of creamy desserts for after too – cheesecake and chocolate torte.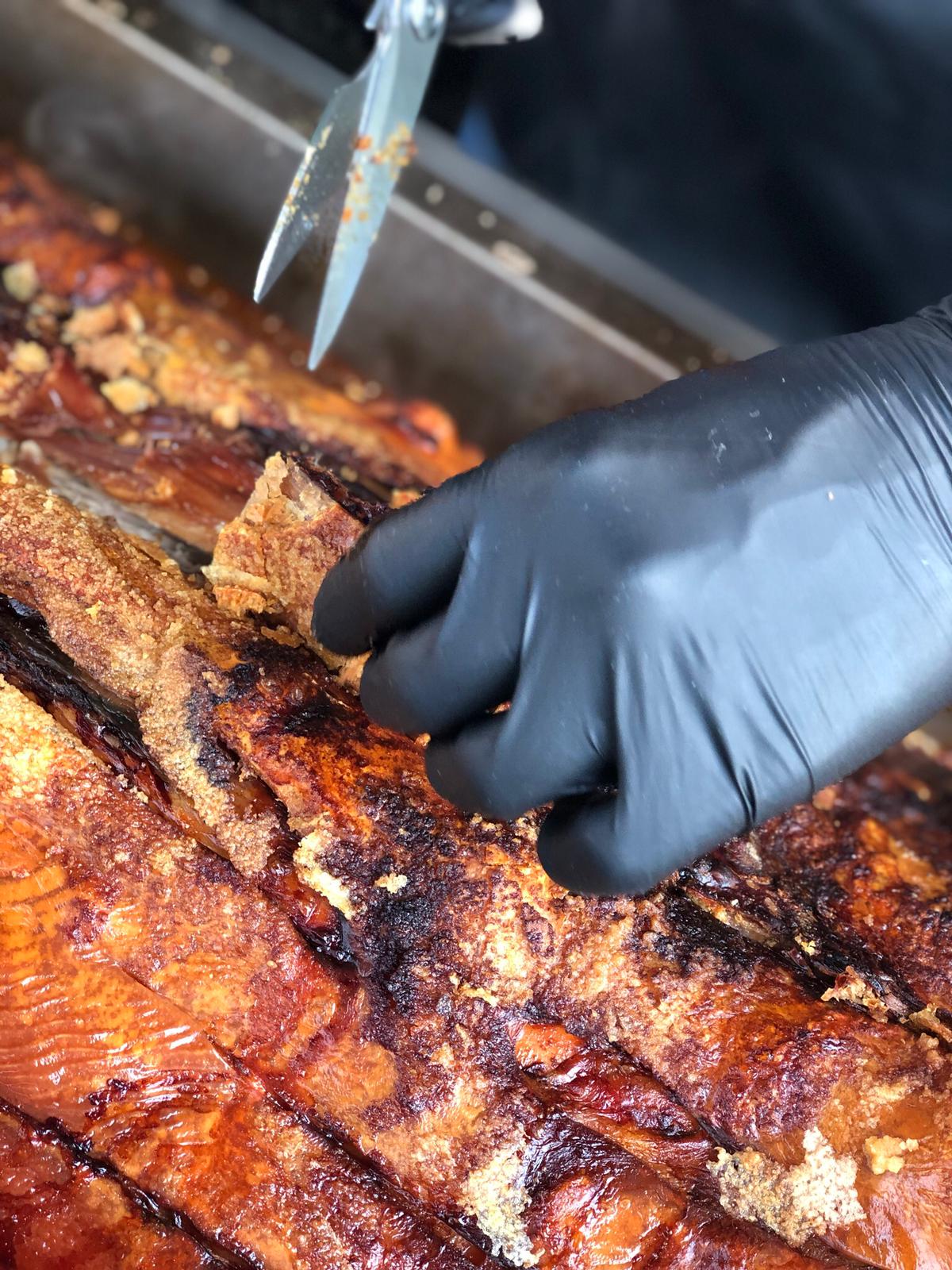 The team hoovered up as much as they could and packaged the rest for their fridge to keep enjoy throughout the week as they continued to push the hard paperwork for this massive client deal. Meanwhile Hog Roast Kensal Town were able to set up, serve, and then tidy and pack back up without causing too much disruption or leaving a mess behind for Jacob and his team. This is a vital part of our corporate services as we work around your schedule without disruption.
We're sure those leftovers will continue to treat you well, team, and of course if you ever need more then you know where Hog Roast Kensal Town are for you!