Our Hog Roast Stanmore experts are not only number one when it comes to centrepiece hog roasts, both locally and further afield, but when it comes to other food too. We can provide spit-roasted alternative mains, as well as options for various special diets, and we have a great number of additional dishes on offer too, including handmade canapés, starters, sides and puddings, so regardless of the type of menu you're dreaming of being served at your next special occasion, we've got you covered.
For years now, we've impressed countless customers and their guests with our hog roasts, spit roasts and many extras, and if you're after something more than a sumptuous main, we allow you the freedom to create your very own menu by mixing and matching our dishes. However, to make things even easier for you, we also have four of our own Hog Roast Stanmore standalone menus – our Traditional Barbecue, Alfresco, Loaded Fries and Southern Slow Roast – and you can choose your favourite and adapt to make it your own in order to suit you and your guests, as well as ask us for options to suit any diets if needed, like for vegans, vegetarians or those with food allergies or intolerances, which we'll also make fresh on the day for your party or event.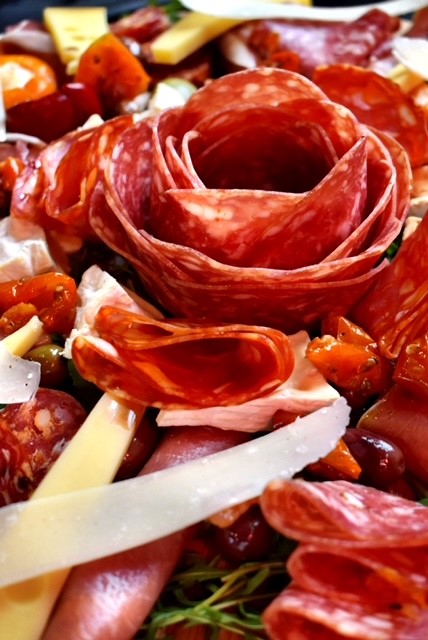 Our Traditional Barbecue features various grilled meats and sides, including British beef burgers, gourmet sausages, chicken kebabs, spare ribs, homemade coleslaw, a Greek salad and chips (and you get to choose whether to enjoy traditional chips, sweet potato fries or some of both). For a three-course feast with an Italian accent instead, try our Alfresco, which gives you antipasti platters of meats, cheeses and breads, a hog roast main with sides, and two desserts too. If you'd rather dine on one course, our Loaded Fries may be just the ticket, and they're smothered with meat, slaw and cheese, as well as jalapenos if you can handle it! While our Southern Slow Roast is a trio of marinated meaty mains and four sides – all of which you choose in advance.
For a Hog Roast Stanmore standalone or to devise your own menu, call us today to book.