It's true what they say! The key to keeping your guests happy and creating an unforgettable experience is through offering a finger-licking feast that even the finickiest of eaters won't be able to turn down – and here to ensure that no one heads home from your event with an empty stomach is Hog Roast Sidcup. No matter what occasion you've got in mind, you can rest assured that our hands-on catering crew will go above and beyond to turn it into a reality with our expansive list of menu options which offer something that everyone on your invite list will be able to enjoy.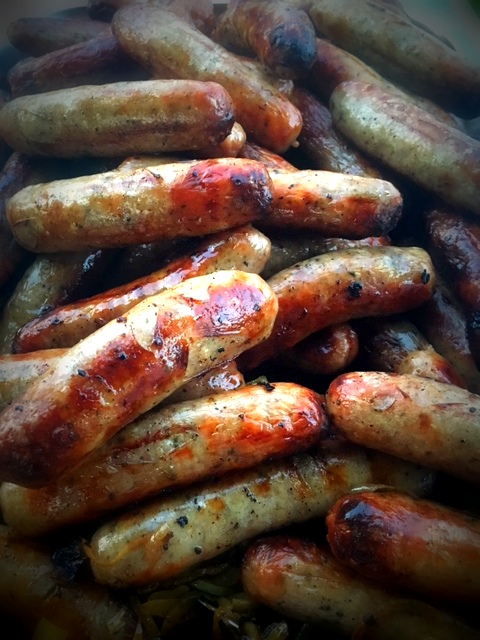 Having been introduced to our services by a close family friend, high school sweethearts Thomas and Lisa got in touch with Hog Roast Sidcup to make arrangements for their long-awaited winter wedding. With an estimated 250 people set to travel from near and far to celebrate the couple's love, it was imperative that the menu catered for both meat-lovers and those following plant-based diets which prompted our resident catering manager to recommend a bespoke package which predominantly centred around our highly popular private party menu 5. The happy couple were so pleased to hear that they wouldn't have to organise the vegan and vegetarian options separately which gave them even more time to focus on their remaining wedding planning duties.
As the rain pelted down last weekend, Hog Roast Sidcup headed off to the reception venue which luckily for the guests comprised of a newly renovated barn with plenty of seating options along with a makeshift dance floor and designated buffet area ensuring they wouldn't have to make any unnecessary trips outside. Setting up inside to shield themselves (and the food!) from the on-going storm, the catering crew prepared an irresistible spread which covered everything from entrees to desserts!
After tying the knot, the lovebirds made their entrance to the barn where they were immediately blown away by the varied menu which included grilled vegetable and haloumi skewers with a tzatziki dip as a delicious meat-free alternative to the succulent slow roasted pig with applesauce, crispy crackling and stuffing, juicy sausages and BBQ 100% beef handmade burgers.