Easter is just around the corner once again! And, hey, we've all been so good in keeping to our Lent promises the last few weeks – especially in a time when all we might like to do is comfort gorge ourselves – that it is soon time to give ourselves a well-earned reward and treat at the end of it all. That's where we here at Hog Roast Whitechapel come in. Have you cut out chocolate this Lent? Tried to cut out those extra few lockdown pounds? Limited yourself to bland salads? Healthy yet miserable meals? Well then we'll help let you off with this one come Easter – you deserve it. Treat yourself right this Easter celebration with the fine meaty roasts and glorious catered feasts of Hog Roast Whitechapel!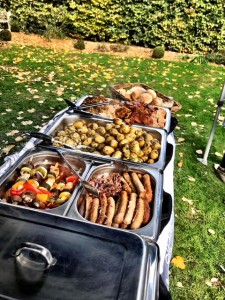 Not to push you into temptation just that little bit too early, but take a quick gander out our inviting menus, our Instagram pages, Facebook, Twitter, and savour in the bright and colourful spectacle of our glorious foods just awaiting your order for Easter. We've got the most perfect roasts ready to go with the most incredible crispy and flavoursome texture and good juicy meaty goodness. Or if you've been trying to cut out meat over Lent and want to keep the veggie journey going then why not order up some of our delicious veg kebab skewers brilliantly chargrilled for your eating pleasure.
Hog Roast Whitechapel have all the necessities to make your Easter a day to truly enjoy and remember with our host of catered foods. We've kept going in a more limited capacity throughout the past year with all of the necessary safety precautions and strict adherence to government guidelines. But thankfully even with the limitations imposed our same trademark great taste shines through and has kept our customers going throughout. Our hog roasting speciality is still the perfect addition to any occasion and will be just the tonic to reward yourself for a good Lent and a happy Easter.
Get yourselves down here now – you won't regret it!