Here at Hog Roast Union Chapel, our hardworking chefs and catering assistants are dedicated to providing tasty homemade dishes for a whole host of different occasions. Whether you're planning a big birthday bash, a small retirement party or a formal corporate event, or anything else that you may be thinking of, our food will not only wow your guests with the look and smell of it but also, of course, with the taste. And that's regardless of whether you're thinking of featuring a stunning hog roast to treat everyone, as we offer so much more if needed too…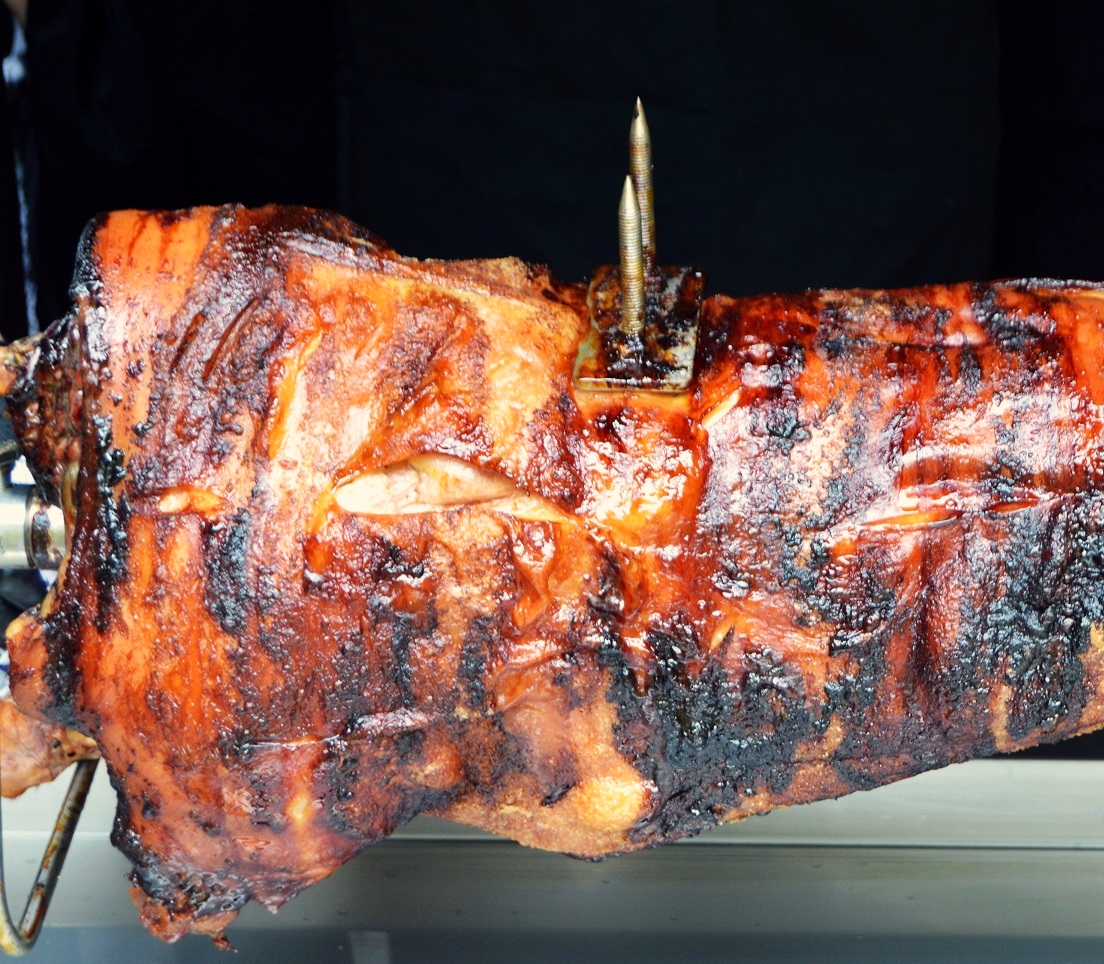 A Hog Roast Union Chapel specialty menu may be a great decision instead, like our sumptuous Southern Slow Roast, which gives you three meats (marinated and then slow-roasted for hours on end) as well as four hot or cold sides, or our heavenly Loaded Fries, which are smothered in meat, slaw and melting cheese. You may prefer a spit-roast meal instead, like whole-roasted chickens or turkeys or a hunk of lamb or beef that we can carve and serve either in soft rolls or wraps or as a plated meal, together with garden-fresh seasonal vegetables, potatoes and our homemade onion gravy, trimmings and sauces.
If that's enough, our dedicated Hog Roast Union Chapel team can easily satisfy guests on special diets, like gluten-free, vegan or vegetarian, or we can serve several courses alongside your main, like canapés, starters, sides and desserts. We've got you covered, whatever you have in mind, however many guests you're inviting and no matter the formality of the occasion.
On Sunday evening, we served a feast of great proportions to guests who had been invited to an engagement party, and we started off the day several hours earlier, in order to slow-roast a hog to perfection, to serve as pigs in buns. While the meat and crackling sizzled away, we freshly prepared veggie skewers for the vegetarians, as well as several sides that everyone could eat, including our own version of coleslaw, sweet potato wedges, corn on the cob, an avocado and cherry tomato salad and mac and cheese. There was so much delicious food that no one could go hungry and the guests devoured everything in their path!