If you want the freedom to cater outdoors without any of the usual restrictions, a Hog Roast Barnet machine can offer you everything that you need from an outdoor catering unit. You can feed and entertain your customers outdoors with a Hog Roast Barnet machine. Offering ultimate efficiency and a touch of theatre all in one, our catering equipment will transform your outdoor catering capabilities and open up many new options for you and your summer event catering season.
From hog roasts to rotisserie chickens, BBQ food, grilled veggie skewers and jacket potatoes, there are so many dishes that can be cooked to perfection on our hog roast machines. We also have models that can prepare up to two whole pigs in one go – ideal for large-scale summer events you may be catering for such as local festivals, sporting events or summer carnivals.  You can prepare full meals and even your classic Sunday roast in full view of your guests while everyone enjoys the sunshine and savours the aroma of the mouth-watering food that they are about to sample. For you and your staff, it also means no sweating in a hot kitchen or running back and forth to prepare the food and bring it to your al fresco guests. To make your life even easier, you can also transform the machine's lid into a compact yet sturdy serving table, saving you event more space and time!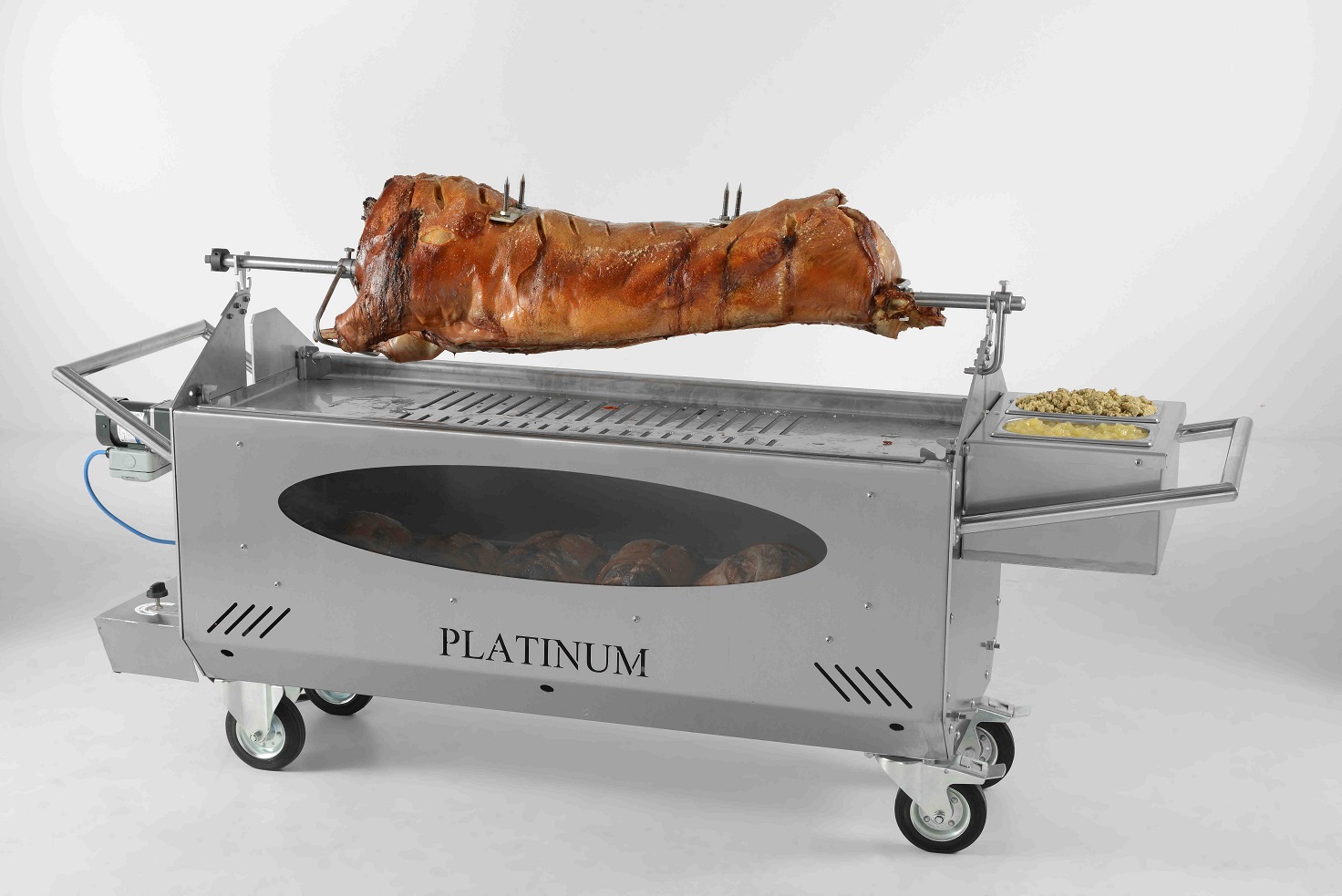 Whether you would love to take the plunge and invest in your own hog roaster, or you would like to hire one to try it out for a while, we will offer you the most flexible and affordable hog roast machine package that we can. Our Hog Roast Barnet experts are always on hand to discuss our equipment in more detail and to advise you on the optimum machine for your summer catering ambitions. If you do decide to invest in a hog roaster of your own, it will be covered by our warranty with full regular servicing included as part of the package.
Contact Hog Roast Barnet today to find out more about our industry-leading equipment or to arrange a visit to our showroom to see our machines for yourself!