Having romped through the Euros the English Lionesses are back on the hunter for silverware again in the Fifa World Cup, and here at home we're supporting them the right way with roast feasts galore as Hog Roast Sutton have been out at your watch parties serving up our foods and taking in all of the action. Call us superstitious, but we did the same with events during the Euros, and they only went and won that entire tournament, so maybe its best to keep traditions alive by calling Hog Roast Sutton to your World Cup event today too! Even if it doesn't actually help the team, you at least get a delicious hog roast and excellent service!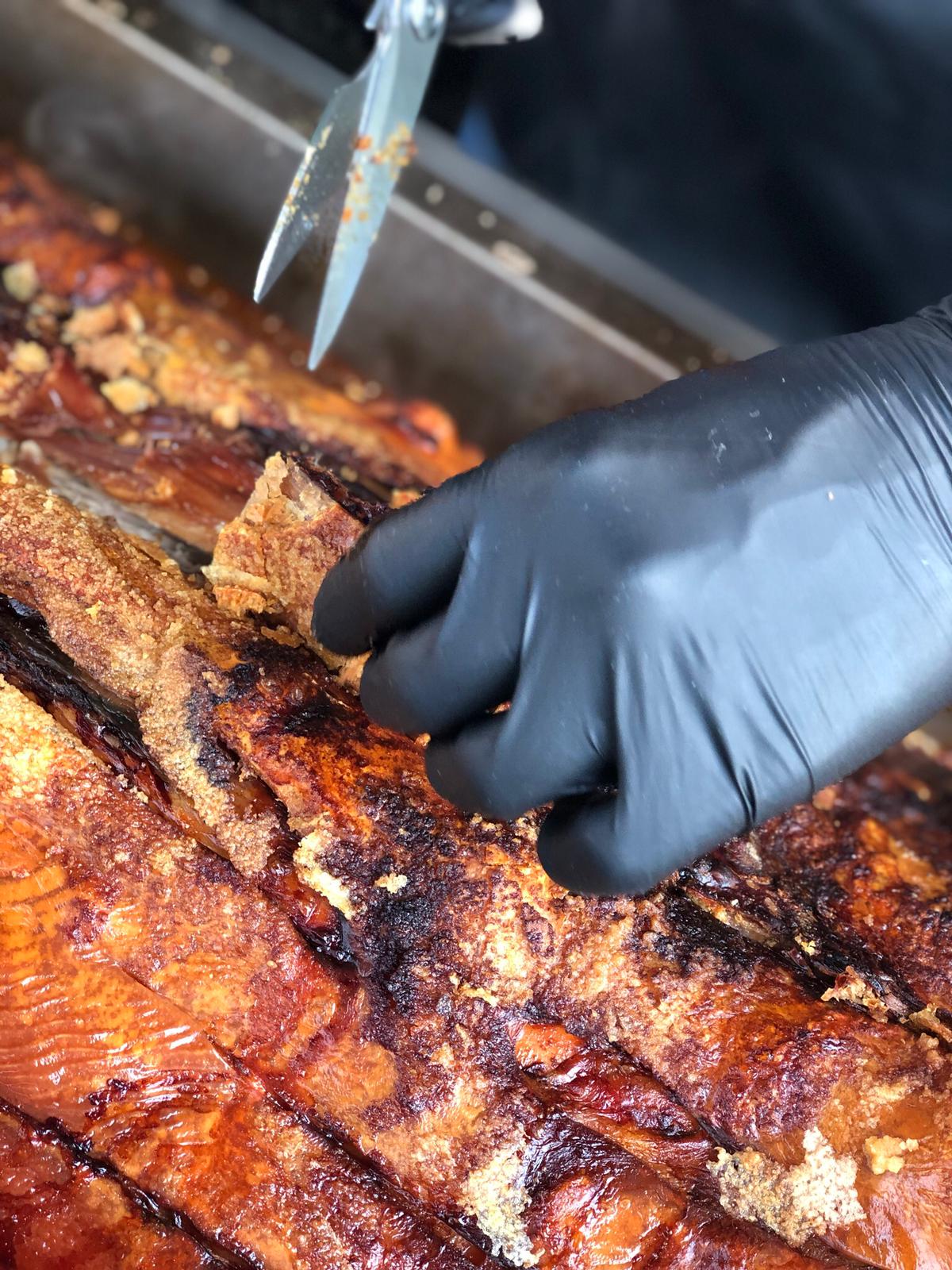 With one game down already the Lionesses are building slow excitement amongst the English support again – can we dream of yet another cup coming home!? – and so we at Hog Roast Sutton want to be there with you for every step of the action. Every goal, every incredible save, every slide tackle and every arms outstretched celebration – it's all better with company and a Hog Roast Sutton buffet by your side! For the Haiti game we had our hog roast specials out for customers. Like them, you could be enjoying a glorious, traditionally made hog roast finely carved up and served along with its usual accompaniments of our own homemade sage and onion stuffing, fresh apple sauce, the crackling of the pig golden roasted and bubbling, as well as perfect golden roast potatoes, fresh salad, gourmet coleslaw, seasonal mixed veg, and even more delicious meaty and veggie sides including sausages, chicken kebabs, veg skewers, ribs, burgers, mini quiches and more! It's a feast for winners, which is exactly what you and the Lionesses are!
There's a long way to go in the tournament yet, with games against Denmark and China still to come this week and next, and that's before the possibility of knockouts too, so get on the phone and start calling Hog Roast Sutton now to make sure you get booked in with us today!